The Summer I Turned Pretty's David Iacono teases if Cam will be back in season 2
1 September 2022, 12:05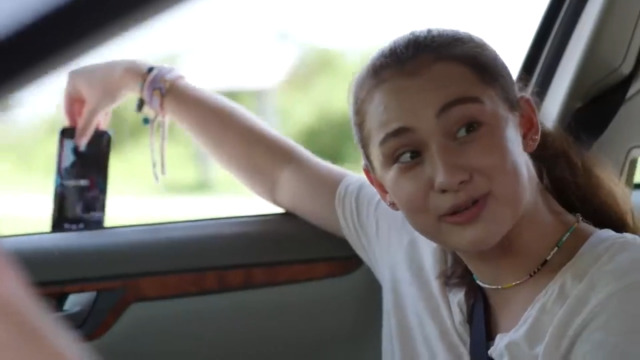 Watch the Summer I Turned Pretty bloopers
The Summer I Turned Pretty season 2 is currently being filmed right now.
The Summer I Turned Pretty actor David Iacono has opened up about what he wants for Cam in season 2 of the teen drama.
Ever since The Summer I Turned Pretty debuted on Prime Video, fans have been divided over which of Belly's love interests is supreme. Belly initially dates kind-hearted king Cam (David Iacono). However, it soon becomes clear that Belly's heart is torn between her moody first crush Conrad (Christopher Briney) and his charming brother Jeremiah (Gavin Casalegno).
READ MORE: The Summer I Turned Pretty season 2: Release date, cast, trailers, spoilers and news
Nevertheless, everyone loves Cam and now David has teased if he'll come back in season 2 and, if so, what will happen.
Will Cam be in The Summer I Turned Pretty season 2?
Speaking to Grazia US, about his hopes for Cam in season 2, David said: "I'd just want to see the guy happy — and maybe a little more comfortable in his own life. It's interesting because he's a character the audience only really sees through the lens of his relationship to Belly, so I'd be so interested in seeing him in a different context, more grounded in his own circumstances. But ultimately, I think he deserves happiness, whatever that means."
David then continued: "I think getting into any character's head for most actors is a jarring thing to do, but I definitely think the way Cam was written made it a little smoother for me. It presented less obstacles than doing so with a character that isn't as similar as Cam is to me."
He explained: "We both love the ocean — albeit him a little more than me — and we both can be awkward sometimes. I didn't have to stretch myself too far, especially because pretty much all of the decisions he makes in the show are very logical and justified by his circumstances. It's always fun to play the underdog, too."
As it stands, David and The Summer I Turned Pretty team are yet to confirm if Cam will be back.
What do you think? Would you like Cam in The Summer I Turned Pretty season 2?
Rina Sawayama Reacts To "Industry Plant" Rumour and Paints A Self-Portrait | PopBuzz Meets