The Umbrella Academy season 2 has an almost-perfect score on Rotten Tomatoes
28 July 2020, 16:50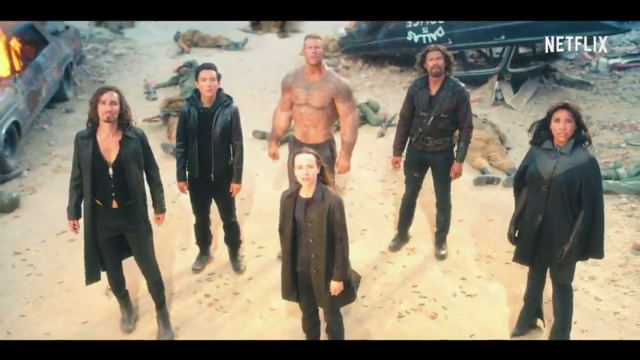 The official trailer for The Umbrella Academy season 2
The Umbrella Academy season 2 is released on July 31, but has already gotten an incredible Rotten Tomatoes score from critics.
The Umbrella Academy season 2's release may still be days away, but fans who have been waiting for the show to return are bound to be impressed with the reaction it's gotten from critics.
With previews already available to film buffs and journalists, the show's second season, which will look at life after Vanya's transformation into The White Violin, has already bagged an almost-perfect score on Rotten Tomatoes. And that's not easy to do - The Kissing Booth 2 is stuck on a mere 26%.
But at a whopping 96%, fans can supposedly expect great things from the Gerard Way-created comic come to life.
READ MORE: The Umbrella Academy's Robert Sheehan responds to Klaus Hargreeves prequel spin-off

So what can we expect that makes it so great?
Well, one critic wrote on Rotten Tomatoes: "Proof that time can heal almost all wounds, The Umbrella Academy lightens its atmospheric load without losing its emotional core, giving the super siblings room to grow while doubling down on the time traveling fun."
It's also received a 5-star rating from Digital Spy, who have dubbed it "better than the first season in almost every conceivable way."
The second season will see the siblings travel back in time to fix the apocalyptic event that destroyed everything, and end up in Dallas in the 60s - a theory that fans worked out from the moment the poster dropped. 'Dallas' is also the title of the second of the original comics, and Composer Jeff Russo previously teased a "big change in setting". We guess you could say turning the clock back 60 years is a big change.
The cast, including Ellen Page (Vanya), Tom Hopper (Luther), David Castañeda (Diego), Emmy Raver-Lampman (Allison), Robert Sheehan (Klaus), Aidan Gallagher (Number Five) and Justin H. Min (Ben) will all be returning for season 2. There'll also be some new additions in the form of Lila, Sissy and Raymond, played by Ritu Arya, Marin Ireland and Yusuf Gatewood.
It's even got a bigger and better soundtrack than season one, with plenty of classic karaoke-worthy songs from the likes of The Backstreet Boys and TLC, as well as that long-awaited new track from Gerard Way himself.
READ MORE: Robert Sheehan joked that his pubes were CGI'd out of The Umbrella Academy