The Umbrella Academy season 2 details teased by show composer
6 April 2020, 12:48 | Updated: 4 July 2020, 14:32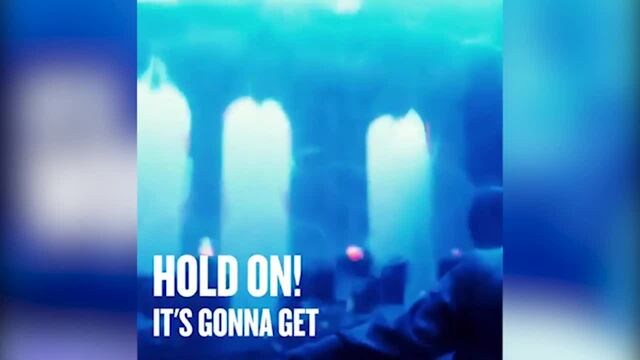 Netflix announces The Umbrella Academy will return for season 2
Composer Jeff Russo teases "big change in setting" and what to expect in season 2.
The Umbrella Academy season 2 still doesn't have a release date yet but, as show runner Steve Blackman revealed on Instagram, post-production is still well underway amid the Netflix filming shutdowns. That being said, small details about what's going to happen in season 2 are still trickling in.
A few weeks ago, a new teaser image for season 2 revealed Diego's new long-haired look, hinting at either a considerable time jump and/or a clue as to what era the Hargreeves siblings ended up in after the season 1 finale. (He does have a '60s/'70s vibe going on with that look, doesn't he?)
READ MORE: The Umbrella Academy is getting a prequel spin-off comic for Klaus Hargreeves
Speaking to ComicBook.com, composer Jeff Russo has now shared some details about what else to expect in season 2 – and it sounds like our fave characters will be finding themselves in a whole new location.
Speaking of how the music will bring a whole new vibe to the second season, Russo said: "Well, there's definitely a big change in setting, that's for sure and we tried not to change too much the approach of how to tell the story musically. I mean, we used a lot of really great songs in season one. We're going to be using a lot of great songs in season two."
As we've all probably guessed by now, season 2 will see the Hargreeves siblings in not only a whole new location, but a whole new era after Number Five took everyone hurtling through time at the end of season 1.
The change in setting teaser shouldn't be too much of a surprise, but it'll be interesting to see whether or not any of the familiar settings from season 1 will make an appearance.
Oh, and the new characters seem to be playing a big part in the new season too.
"We use score in a very meaningful way to support the emotional arcs of all of our characters in season one. We'll be doing that again in season two," Russo teased. "There are some new characters that we're going to be having some fun with from a score perspective and that's always fun, coming up with new thematic ideas for new characters and how to underscore them. So there's a lot of new and then there's a lot of the same. It's a lot of both, but it's definitely a thrill ride this year."
It was announced back in September 2019 that three new characters would be joining season 2. Ritu Arya, Marin Ireland, and Yusuf Gatewood join season 2 as Lila, Sissy, and Raymond.
Lila is described as "a chameleon who can be as brilliant or as clinically insane as the situation requires". Sissy is a "fearless, no nonsense Texas Mom" who "married young for all the wrong reasons" and is "eager to rediscover what love has to offer". And Raymond is a "born leader and devoted husband" who has "the smarts, gravitas, and confidence to never have to prove it to anyone".
Are they allies? Are they enemies? Are they love interests that the siblings meet on their journey through time? Who knows! Honestly, we need season 2 ASAP.