This Driver Singing The Weeknd With His Passengers Will Give You Major Uber Goals
20 August 2015, 11:20 | Updated: 8 May 2017, 17:09
Watch Do Good Jonathan jam out to "Can't Feel My Face" with random people in his car.
There are generally two types of Uber driver: the friendly, chatty cool person with a car and some free time, and the turncoat ex-taxi driver who likes to keep things nice and silent and awkward. But none are quite like Jonathan Guarano.
Looking to put some fun into his passengers' journeys, Jonathan has been jamming out to the Weeknd's epic summer single "Can't Feel My Face" with anyone who has hailed down his car via Uber. We're not sure just how many times he has had to listen to the song, but the video that he posted this week to YouTube channel "Do GOOD Jonathan" suggests a lot.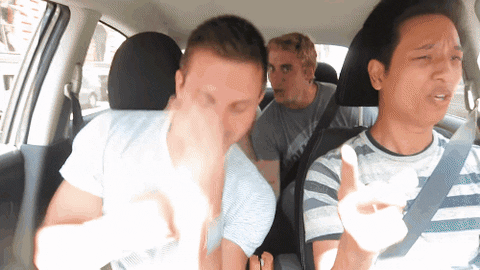 Just as well that "Can't Feel My Face" is a total jam, because he's gotten plenty of people from all over the area to lip sync, sing along, and just dance along with him while driving. But don't worry - he's got a full disclaimer about his safe driving in the video description.
Check out the feel-good funtimes in the video below.