Undeniable Proof That Justin Timberlake And Jimmy Fallon Have The Best Friendship
17 December 2014, 11:29 | Updated: 8 May 2017, 17:09
Jimmy and Justin 4 life.
The beautiful souls of Justin Timberlake and Jimmy Fallon reprised their Camp Winnipesaukee sketch on the Tonight Show last night and it serves as a visual reminder that their friendship is a beautiful thing.
They have had a lot of great moments over the years and looking back on the best bits of their bromance is a great way to feed your spirit and realise why they're the best besties in Hollywood.
The fact that dancing is a major component of their friendship Their entire History of Rap series
When they constantly impersonate one another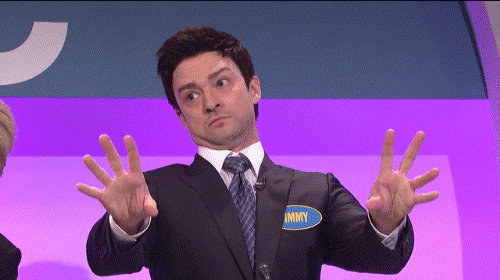 This Hashtag Sketch
The fact that they tweet and instagram like a low-key couple who are secure in their relationship.
"@jimmyfallon: Hey @jtimberlake, thanks for those camp memories. #CampWinnipesaukee #Fun #ThirdEyeBlind" I WOULD UNDERSTAAAAYEEEAAAND...

— Justin Timberlake (@jtimberlake) December 17, 2014
Congrats to my brocephus @jimmyfallon and the @FallonTonight family!!! #EmmyNoms

— Justin Timberlake (@jtimberlake) July 10, 2014
And basically wherever one is, the other isn't too far away