This "Uptown Funk" Remake With Old People Will Make Your Friday
27 February 2015, 17:41 | Updated: 8 May 2017, 17:09
Don't believe me? Just watch.
While we're still completely in love with "Uptown Funk", I think we can all safely say that the shelf-life for new covers and parodies is officially past.
BUT, you can forgive old people for being a little late to the party. Especially when they come out with something as incredible as this:
Musician Alex Boye has created an extra-funky, African-influenced rearrangement of the Mark Ronson/Bruno Mars track. And that's not all - he's also assembled a squad of senior citizens to recreate the feel-good video.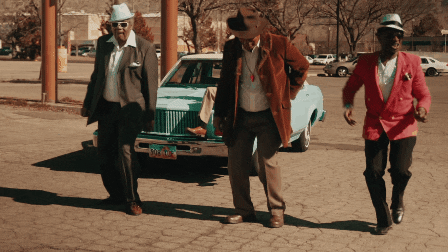 We haven't seen old folks with this much swag since Drake's dad.
Check out the fresh-ish take on the track below.