VOTE: Who Had The Best Feud This Week?
24 July 2015, 13:19 | Updated: 8 May 2017, 17:09
Forget Shark Week. Welcome to the first annual Feud Week.
Today will likely see the end of our favourite ongoing 5-day event: Feud Week. Seemingly, anyone who is anyone feuded this week and we could barely keep up.
We're looking back at the feuds and rating them for a few criteria: Intensity, meme-ability, and entertainment. Let's begin.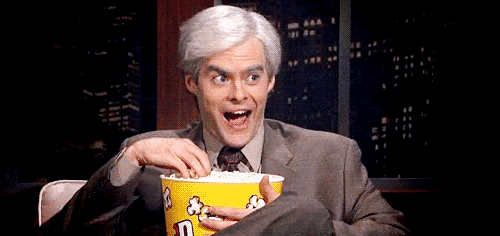 Taylor versus Nicki Minaj


Intensity: 9/10
Meme-ability: 6/10
Entertainment factor: 10/10
Taylor Swift and Nicki Minaj's VMAs "misunderstanding" was very entertaining from the onset. I think the moment we realised that all Taylor did was love and support everyone was the moment we started living. We absolutely loved this feud. 5 Flames!
Ed Sheeran versus Bruno Mars


Intensity: 2/10
Meme-ability: 3/10
Entertainment factor: 5/10
This was a good feud in the moment. It was basically the comic relief on the night of Nicki v Taylor. We can always appreciate a joke feud. Plus their feuding style was right on the money.
Drake versus Meek Mill


Intensity: 8/10
Meme-ability: 9/10
Entertainment factor: 10/10
Now THIS is what we like to call a feud! Weirdly enough, Drake didn't even have to clap back because basically everyone on the internet clapped back for him. It's nice to see the internet rally around their Drake like this. Truly touching. This gets 5 flames because, hot damn Meek Milly! You tried it.
Trace Cyrus versus Alex Garskarth


Intensity: 6/10
Meme-ability: 1/10
Entertainment factor: 7/10
I personally liked this feud because Trace Cyrus is so weird and irrelevant and he is literally railing about All Time Low being mean to him on tour which is just par for the course. You know? The video is just so weird and Trace looks like he is working himself to the point of tears.
Azealia Banks versus Eminem

Intensity: 6/10
Meme-ability: 1/10
Entertainment factor: 4/10
This had the potential to be a big feud but the two seem to have approached this with a light touch. Tame, but a feud nonetheless. One flame.
But what do we know? We've just got opinions. Which feud do you think won Feud Week? Vote below!