Here's Why Mainstream Media Are Clueless About Zoella's Advertising Controversy
31 March 2015, 13:01 | Updated: 8 May 2017, 17:09
Do your homework or get out of my class.
Because the ghostwriter scandal just isn't enough fuel to add to the fire of "traditional media vs. YouTubers" anymore, a new story gaining traction in the UK over the past couple of days targets vlogging sensations Zoella, Alfie "Pointlessblog" Deyes and several others for the adverts displayed around their videos on YouTube.
Panicked writers are seeing ads for sugary products like Coca-Cola and Haribo, and are lashing out at content creators like Zoe for violating regulations of the Advertising Standards Authority and promoting unhealthy eating to a young, impressionable audience.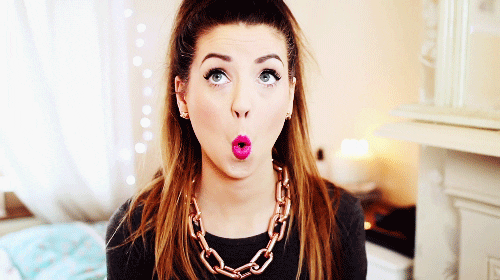 But, in our contradictory and researched opinion, that's a load of bollocks. Here's a three-part breakdown on what you might not know about how advertising on YouTube works, peppered by .gifs of Zoella being cute:
1) Google ads are automatically targeted to the user.
Recommended videos. Recommended channels. Recommended ads. Everything about YouTube following Google's buyout eight years ago has been stuffed with algorithms that are designed to tailor your browsing experience for you based on history, cookies, and browsing data.
If you've been looking at dating sites and reading right-wing articles, that's why you're seeing ads for ChristianMingle. If you see an Amazon ad for a barbecue you like, it's because you looked at a similar one a month ago. If you're seeing ads for sweets and Coke, it's probably because your last online Tesco shop was full of food marketed to kids..
The Advertising Standards Authority themselves have covered this. The argument that one's kids might be exposed to ads that have been generated by their own activity smacks of recursion and a lack of understanding.
2) Most content creators are NOT responsible for the ads you see.
As something that even the most basic human with any media knowledge should understand, the face of your entertainment is not responsible for your advertising. It goes higher than that in TV, it goes higher than that on YouTube. Just as you wouldn't blame Ant and Dec for an ad you don't like in between Britain's Got Talent, so you shouldn't blame the likes of Zoe and Alfie for an ad you don't like next to their content.
While many of the money-earning partners on the site use Adsense, and might have a degree of input on the subject matter that their ads display, most of the larger content creators are signed to multi-channel networks, who may have less flexible deals with larger scary brands like Coca-Cola.
Zoe, Alfie and several other prolific British creators are signed to Gleam Futures, a digital talent network that handles their branding, their promotion, and the bulk of their careers besides the actual video-making. What goes next to their videos is not their decision to make. It would be different if someone like Zoe was making an active placement for "controversial" products in her videos, which she herself has admitted to doing in light of the hype:
@olibeale you just have to laugh at it, struggling for things to write. I probably advertise sugar more IN my videos to be honest!

— Zoë (@ZozeeBo) March 30, 2015
But to accuse her inaction as a silent endorsement of advertising content that has been generated for you (again, through your own browser history) suggests a complete lack of understanding about the workings of YouTube and the wider media as an industry.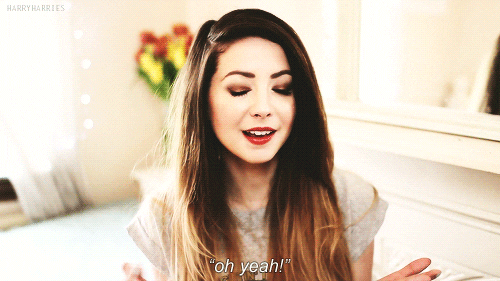 3) Kids hate ads.
While print media seems terrified of a teenage fanbase being corrupted by evil Haribo-slingers like Zoella, they forget that young internet users are actually significantly more savvy than they could hope to be. And here's the kicker: they think ads are annoying.
Research from MetrixLab shows YouTube's pre-roll ads are skipped (when possible) 94% of the time. For the rest, there's extensions like AdBlock Plus, which has been downloaded over 100 million times on Firefox alone. Gonna be honest, that doesn't exactly seem like the indoctrination of young minds.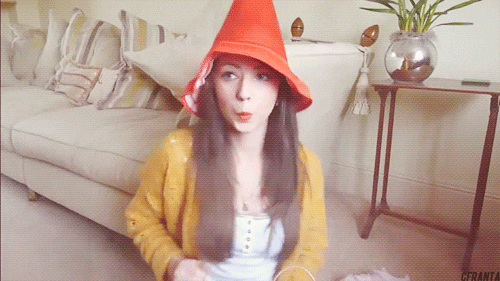 Yes, maybe the products being advertised online are a problem in a nation facing increasing childhood obesity. And yes, maybe writing sensationalist articles like "Zoella is selling your children Coke" gets the fear-induced clicks you've recently been struggling for.
But until your "research" into the matter extends beyond "I watched a YouTube video and won't anyone think of the children", you might be better off staying in your lane.