Walter White Returned During This EDM Festival And It Was Breaking Bad-Ass
22 June 2015, 10:56 | Updated: 8 May 2017, 17:09
Bryan Cranston hit the button for Above And Beyond with an iconic line.
Whether you were just a casual viewer or completely addicted, every Breaking Bad fan remembers this short but iconic line from the series:
And just when we've gotten over the fact that we'll probably never see Walter White on our screens again, he shows up in the most unlikely of places - an EDM festival.
Actor Bryan Cranston unexpectedly crashed the stage at Electric Daisy Carnival in Las Vegas this weekend, to push the button for DJ duo Above & Beyond. He addressed the crowd with his signature line, before kicking off their eponymous track "Walter White". And you'll be pleased to know that meth kingpin or not, Cranston still dances like a total dad.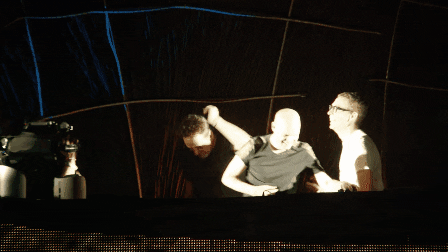 Check out the awesome video below.