Watch Brendon Urie Get Insanely Drunk And Tell The Story Of Fall Out Boy
29 December 2014, 10:56 | Updated: 8 May 2017, 17:09
Charming.
In the run up to their upcoming album, American Beauty/American Psycho, Fall Out Boy are engaging in some pretty interesting marketing tactics.
One of these tactics happens to be getting their friend Brendon Urie (of Panic! At the Disco fame) to get insanely drunk and retell the story of how Fall Out Boy came to be.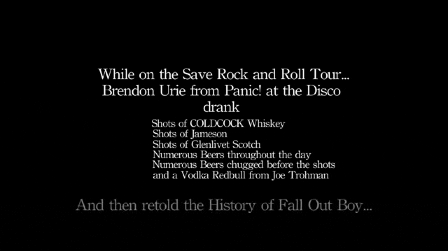 The video was shot in the style of 'Drunk History', a Funny or Die series that was adopted by Comedy Central after its initial success.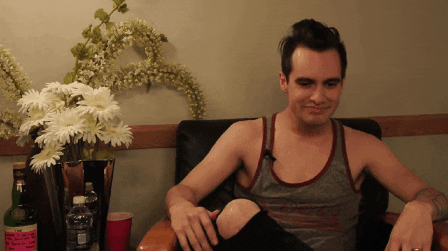 Urie can be seen laughing hysterically has he drunkenly recalls Fall Out Boy's journey from Take This To Your Grave and From Under The Cork Tree to American Beauty/American Psycho.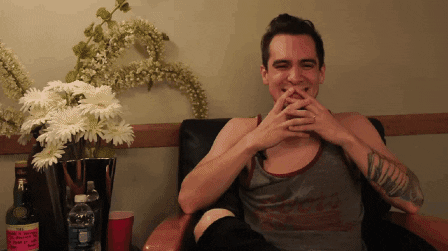 The result is a perfect mix between incredibly charming and stomach churning when you realise how much Brendon had to drink before the video was shot.
See the Drunk Retelling of Fall Out Boy Below