You Have To See The Newest Video From Modest Mouse Starring A Coyote
20 January 2015, 12:32 | Updated: 8 May 2017, 17:09
This coyote is going places.
A Coyote walks onto a train. Then Modest Mouse take that concept and turns it into the music video for their newest song, "Coyotes".
January 16, 2015
In typical quirky Modest Mouse fashion, the four piece get extra weird and existential for the visuals in the video. The subject matter of the video is derived from "the true story of a coyote that rode along Portland's MAX light rail train in 2002."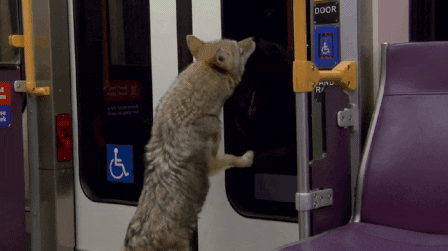 Shot in a style akin to a Sofia Copolla trailer, an unnamed Coyote makes its way across town via public transportation, before making its exit and meandering about town.
"Coyotes" is the second single from Modest Mouse's upcoming sixth studio album, Strangers To Ourselves.
Watch Modest Mouse's "Coyotes" below