Watch SNL's Hilarious Spoof Of Justin Bieber's Calvin Klein Ad
19 January 2015, 09:09 | Updated: 8 May 2017, 17:09
It's the gift that keeps on giving.
We've spent the last 2 weeks exhaustively covering Justin Bieber's Calvin Klein bulge at length. We've looked at it from every angle and we're pleased to see that SNL is joining us on that endeavour.
Over the weekend, Kevin Hart appeared at 30 Rockefeller to host SNL. However, it was Kate McKinnon's Bieber impression that stole the show. Kate has been known to kill it with her Bieber sketches but this one took the cake.
Clad in a white wife beater and a pair of tidy whities, McKinnon delivers lines like, "yo all this underwear is making me tired" and "Calvins. Clothes for my big weiner."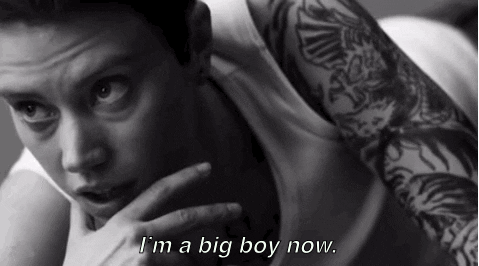 Throughout the sketch McKinnon's Bieber is comically juvenile, even drinking from a juice box at one point.
Justin took the whole thing in stride. Which is to say that he hasn't threatened to sue anyone yet.
@nbcsnl well played. Lol.

— Justin Bieber (@justinbieber) January 18, 2015
But there is no escaping how genuinely funny the sketch is.
Compare and contrast