We Nominate Taylor Swift To Be The Ruler Of Cat Island
4 March 2015, 12:12 | Updated: 8 May 2017, 17:09
HRH Taylor Swift of Cat Island.
If you're not up to speed on Cat Island, don't worry. We'll get you there.
Cat Island is an island off the coast of Japan where the population of cats outnumber humans 6:1.
That's a lot of cats.
It seems, though, that the cats are making things pretty weird for the humans who actually inhabit the island. It's also become an unlikely tourist haven for people who want to know how such a place could possibly exist. This leads us to believe that the cats need a human overlord.
That's where Taylor Swift comes in. She is already a cat mom to Olivia Benson and Meredith Grey and this new role seems like something she was born to do.
Taylor is certainly qualified for the role.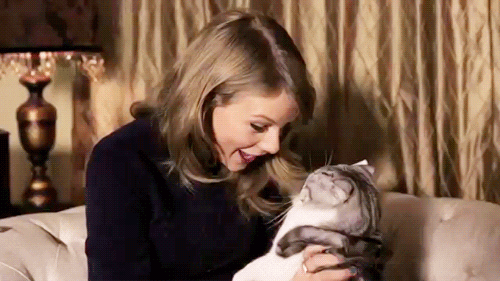 She's tough but firm.
And we can totally see her ruling the iron cat throne, if you will.
We know that Taylor Swift will be pretty busy with her five year plan but we'd be surprised if she wasn't headhunted specifically for the role. If there's anyone that can tame the feline residents of Cat Island, it's T.Swizzle.