We're Devastated About The Death Of Bubble Wrap
3 July 2015, 10:43 | Updated: 8 May 2017, 17:09
RIP those halcyon days of endless popping :(
It's with a heavy heart and darkness in our souls that we bring you the most tragic of news. Bubble wrap will be no more.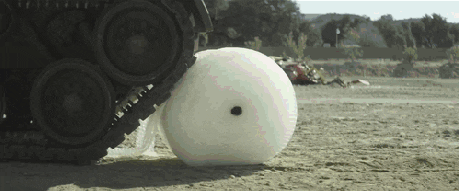 The sad news broke on 1 July that Sealed Air Corp, the company behind this iconic packaging, announced that they were re-vamping their range of protective poppers.
Dubbed the 'iBubble', this new packaging no longer consists of individual bubbles, instead relying on one long chamber of air. Now, rather than popping, the air will just pass into another chamber.
This means that the most satisfying and life defining pops when you burst those individual bubbles will soon be a distant memory.
Obviously, this news has hit fans of the original bubble wrap hard, with some taking to social media to voice their upset, utilising the hashtag #savebubblewrap.
How sick and twisted do you have to be to invent unpoppable bubble wrap? #savebubblewrap

— Jordan Lewis (@JordanLew92) July 3, 2015
A world without bubblewrap is not a world I want to be part of. #Savebubblewrap

— victoria A. Stacey (@VictoriaAStacey) July 2, 2015
If bubble wrap no longer pops, the world as we know it will cease to exist #SaveBubbleWrap

— Caolan McK (@CaolanMcKendry) July 3, 2015
To pay homage to this iconic, legendary and much loved popping packaging here are some of its best moments...
That time this dog got it's life from it.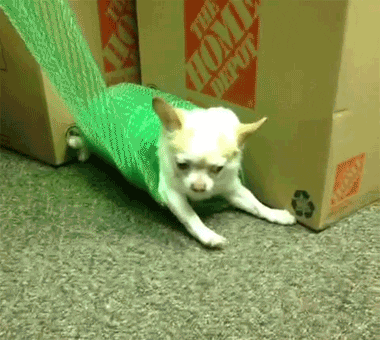 The one with the bubble wrap :(
When this racoon realised it had just found heaven with it.
These 'dudes' fighting with it and just having the best time.
When TatcherJoe proved that you can do anything while wearing bubble wrap, including eating your cereal.
This incredible and life changing invention: The Bubble Wrap Bike.
And when this most beautiful thing happened.
RIP bubble wrap. You will never be forgotten...