What Should Louis Tomlinson Name His Baby?
15 July 2015, 11:13 | Updated: 8 May 2017, 17:09
We've got a couple of ideas.
The internet has been awash with news of Louis Tomlinson's impending fatherhood. The member of the world's most popular boyband is allegedly expecting his first child with stylist Briana Jungwirth. And if you're anything like me, you've been texting Eleanor Calder like crazy. "U ok hun? x".
Either way, we're about as excited for Louis as any set of strangers can be. In honour of Tomlinson fetus, we've decided to give him a helping hand with the baby naming process.
Can't believe I'm going to be a Dad! Wow!!

— Louis Tomlinson (@Louis_Tomlinson) April 1, 2012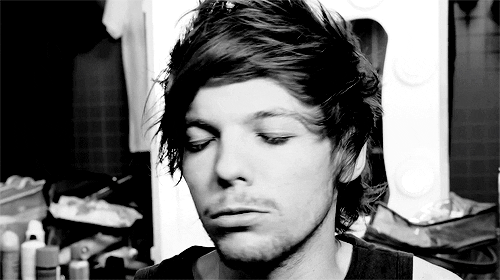 Muhammed Tomlinson
It was recently revealed that Britain's most popular baby name is Muhammed. Assuming Louis follows the upward trend of the culturally Arabic moniker, we could have a real interesting situation on our hands.

Red Lyvii Tomlinson
People had a lot to say when Beyonce and Jay Z named their first child Blue Ivy. If Louis wants to go the same route as the world's most influential couple, they'll name their baby after Louis' favourite colour and his lucky number, 78 (LXXVIII). Just got with it.

Eleanor Tomlinson
Um…no tea no shade.

Daenerys Stormborn Tomlinson
Okay so it's a bit…Targaryen. But, who cares? Game of Thrones themed names are very in at the moment. If Louis was going to name his baby after any Game of Thrones character, his best bet is Daenerys.

Doncaster Tomlinson
Place names are always in fashion. To keep it not gross, Louis and Briana should name their kid after Louis' hometown of Doncaster. And while they're at it, Rover Tomlinson has a nice ring to it (you know, after the Doncaster Rovers) etc. etc.

Larry Tomlinson
Let's get weird. Larry Tomlinson for obvious reasons.

Zayn Malik
Let's get even weirder.

Kale Tomlinson
Kale is such a popular vegetable at the moment. Gwyneth Paltrow basically pioneered food baby names but Louis would probably never name his kid after something so common as an apple. Kale even has the Beyonce stamp of approval. We're gonna push for baby Kale.

Tin Tin Tomlinson
Louis likes toys. Let's toyify this human child!

Albus Severus Tomlinson
Louis should name his child after two of the bravest Hogwarts headmasters Harry Potter ever knew.

Chicken Stuffed With Mozzarella Wrapped In Parma Ham With A Side Of Homemade Mash Tomlinson
@Louis_Tomlinson a cute baby name is chicken stuffed with mozzarella wrapped in parma ham with a side of homemade mash

— andrea (@royalsftlouis) July 15, 2015
or…you know
Cotton-Eyed Joe

— Baby's names (@Babysnames) July 6, 2015
More baby name ideas in the comments please!