Here's Why You're About To See Gigi Hadid Everywhere
30 July 2015, 11:52 | Updated: 8 May 2017, 17:09
She's besties with Kendall Jenner, she is a part of Taylor's squad, and she's the new face of Topshop. But who is Gigi?
We've had Gigi on our radar for quite some time. We know she slays on Instagram and we know she runs with the rising stars of fashion, but who the hell is she?
In V Magazine's short film by Sebastian Faena entitled Those Wrecked By Success, Gigi Hadid follows in the footsteps of Cara Delevingne by stretching her acting muscles and playing a bit of make believe.
I mean, sure, it's got a bit of an IFC vibe to it, but it's likely the first step towards the inevitable Transformers role Gigi will be up for in 3 years or so.
And, of course, this isn't her very first acting role. You'll certainly recognise her as Slay-Z from Taylor Swift's "Bad Blood" video.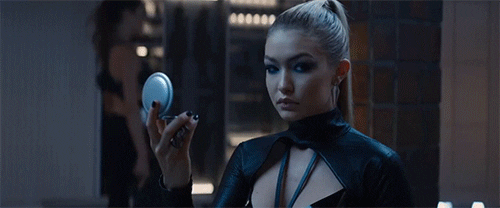 Then of course, there is the matter of Joe Jonas.

If you haven't dated/married a Jonas Brother then have you really lived? Rumour has it that bestie Taylor introduced their pair of them and they've been inseparable ever since. They were even in Karlie Kloss' 5th wheel Instagram update which was both cute and basically a confirmation that the two were going out.
Cara Delevingne has dubbed them G.I. Joe (genius) and we hope they last forever purely based on that.
But Topshop is about to push her over the edge.

Gigi is following in Cara's footsteps, once again, after having become the new face of Topshop. The 18 year old is absolutely stunning as the new face of Topshop's Fall/Winter campaign. She's replacing "It Girl" Cara who has done multiple seasons at the high street retailer and will likely be taking on higher end campaigns and projects this coming season.
For Gigi, this campaign almost certainly means world wide recognition. It was only last year that she walked for Marc Jacobs for the first time and now she is heading up Topshop's latest campaign. It's going to be massive.
If you haven't already started to notice Gigi taking over everything you love, this season will definitely be the season of Gigi.