An All Male Ghostbusters Reboot Is The Reason Why Girls Can't Have Nice Things
11 March 2015, 17:47 | Updated: 8 May 2017, 17:09
Thanks for nothing, Sony.
Whoever is in charge of ideas and decisions at Sony Pictures needs to be relieved of their duties literally right now.
Whether you're a diehard Ghostbusters fan or a casual observer, watching Sony fumble this whole Ghostbusters thing has been…painful.
A little context: Way back in January, Sony announced that it had recruited a very strong cast of comedic actresses to star in a female led reboot.
Kristen Wiig, Mellisa McCarthy, Leslie Jones, and Kate McKinnen all come with comedic credits as far as the eye can see. Two of them starred in Bridesmaids; three have been regulars on SNL; and all four have a background in sketch and improv comedy.
They're funny, okay?
The news was exciting because, if Hollywood is going to drown itself in reboots and book adaptations, they might as well do something halfway interesting once in a while.
I hear the new ghostbusters movie won't have proton packs, the women will just bitch at the ghosts until they fuck off.

— Pissy Badger (@PissyBadger) January 28, 2015
Now I'm not sexist at all but an all female Ghostbusters is just fucked up

— GOGGLEBOX TOM JNR (@TomMaloneTweet) January 28, 2015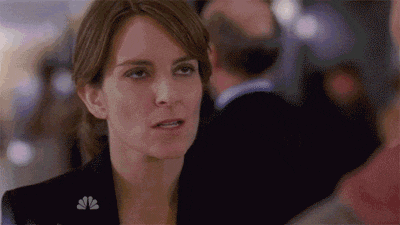 The slight pushback from potential male audiences must have sent Sony execs into a blind panic. This is understandable because, as we all know, men are an accurate barometer of all things good and worthwhile.

So, to really add a hint of unnecessary drama and intrigue, Sony decided that if there was going to be an all girl version, then there needed to be an all boy version. Of course! Logic!
Sony was probably still reeling from the last time they tried something interesting.
"We want to expand the Ghostbusters universe in ways that will include different films, TV shows, merchandise, all things that are part of modern filmed entertainment. He's got four of the funniest women in the world, and there will be other surprises to come. The second film has a wonderful idea that builds on that. Drew will start writing and the hope is to be ready for the Russo Brothers' next window next summer to shoot, with the movie coming out the following year. It's just the beginning of what I hope will be a lot of wonderful movies."

Ivan Reitman
So, in other words:

Instead of writing a brilliant film with good jokes and great direction, they're going to make two separate films so that Sony can work a gimmicky girls versus boys angle.
They're making a new male ghostbusters? Because some idiots were deeply insecure about the female one???? This can't be real

— Emmy Cicierega (@EmmyCic) March 10, 2015
I don't need fimmm thank god there will be a male Ghostbusters as well, the only thing more terrifying than ghosts is movies starring women

— WomanAgainstFeminism (@NoToFeminism) March 9, 2015
It's also worth noting the announcement was made one day after International Women's day. Because nothing says "girl power" like announcing that Channing Tatum will take it from here.
Sony has set up a new production company called Ghostcorps to handle the projects longterm because this thing hadn't already spun wildly out of control. And, of course, Channing Tatum and Chris Pratt have been linked heavily to the project.

It's also worth noting that the girls' cast has comedic experience levels more closely aligned with the original cast. Bill Murray and Dan Aykroyd were both on SNL and nearly all the original cast can boast major sketch and improv credits.
There is nothing inherently wrong with a Ghostbusters reboot starring Channing Tatum and Chris Pratt but is it too much to ask that girls have a thing? Can girls have one thing?
Sony is apparently making an all-male Ghostbusters. I guess males can't let girls have ONE THING

— Bria (@lookimbria) March 10, 2015
Re: All Male Ghostbusters - They can't let us have anything. Let us have ONE THING.

— Kristen Bartlett (@kristencheeks) March 10, 2015
I hate how they have to make a fucking male Ghostbusters counter to the female Ghostbusters. Rlly? Hollywood can't let women have one thing?

— Tramuel L. Jackson (@htrm666) March 10, 2015
By having more than one "Ghostbusters universe" you set the film and its actors up for failure.
But most importantly, you set a very clear precedent for years to come. Why make a movie for normal people starring women when you could make a boy movie and a girl movie for literally no reason?