Wiz Khalifa Apparently Never Watched "The Eric Andre Show" Before Agreeing To Appear On It
15 December 2014, 15:48 | Updated: 8 May 2017, 17:09
The rapper gets an unexpected up-close-and-personal dose of Adult Swim absurdism.
It's hard to tell whether or not guests on surreal late night "talk show" The Eric Andre Show are ever briefed on what might take place while they're sitting on the couch - but it's pretty clear rapper Wiz Khalifa walked in with no clue.
After a bit of trouble with the door, Khalifa walked into the Adult Swim segment with apparently no prior knowledge of exactly what was about to happen. And he pays for it dearly, as the host and his team make him as uncomfortable as possible from the get-go.
Anybody would already feel awkward enough with Hannibal Buress inexplicably hovering behind you the entire interview...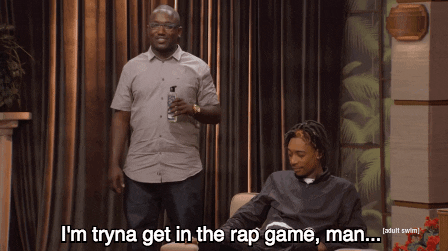 But then you also have Eric Andre asking literally the most uncomfortable questions.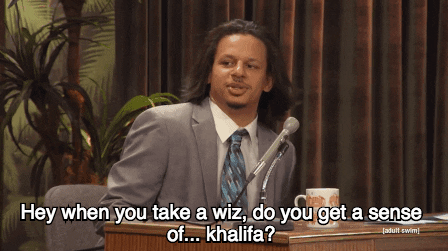 What does that even mean?
Also there's a raccoon there. Because reasons.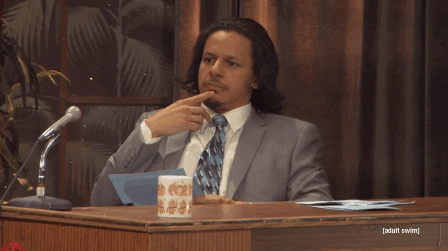 And this is barely even half of it. In the 2-minute interview they manage to feature a terrible/possibly insane George Clooney impersonator, beat up a terrified and naked PA, and smash the interview desk at least twice.
But despite the insanity around him, and the amount of trouble his publicist was probably going to be in when he got off-set, Khalifa still manages to maintain his chill. At least he gets to smoke during the interview, right?
Check out the bizarre segment below.