Why The Women On YouTube Panel Was The Best Thing At Summer In The City
17 August 2015, 16:12 | Updated: 8 May 2017, 17:09
Ladies, this one is for you.
In case you missed our live coverage of Summer In The City, we spent 2 days at the 3 day event, soaking up everything there was to soak up. There was open mic, tightrope walking, Mario Kart tournaments and big live performances. But, possibly the best thing we saw all weekend was the "Women on YouTube" panel.
Women on YouTube has become the hot topic of the moment. A similar panel ran at Vid Con last month, and women's issues are at the forefront of conversations about digital. According to a digiday article published earlier this year, female viewership accounts for over half of the top categories on the platform.
Despite this, the YouTube top 100 reads like a whose who of male entertainers. In fact, the highest ranked female YouTuber is Jenna Marbles and she barely breaks into the top 10.
Sex education YouTuber, Laci Green highlghted this phenomenon during Sunday's all female panel.
"Women rule Youtube. We need to encourage women to watch women and support women." -@gogreen18 #SitC2015 #feminism

— PopBuzz (@popbuzz) August 16, 2015
Of course, the Dan & Phils and the Marcus Butlers of the world are deeply cherished, but a female dominated platform should have more women leading the pack.
Endorsements
The topic of endorsements naturally came up and the stark realisation that most PR and brand resources are allocated to male YouTubers further complicates the matter.
Often times female YouTubers are relegated to beauty or lifestyle endorsements where male stars can command larger amounts from more varied brands. During the panel, speakers talked openly about being contacted by PR and lifestyle brands who expect every female creator to be a carbon copy of Zoella.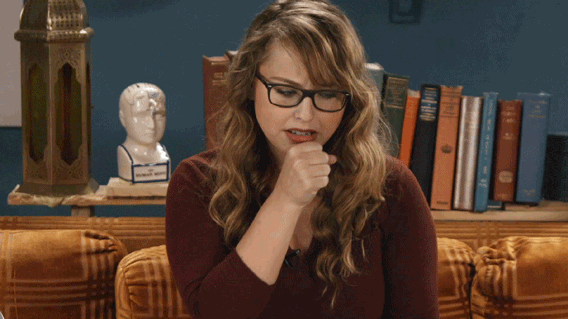 Online Harassment
But of course, there is no talking about women on YouTube without addressing the inherent misogyny of the online community. Though the panel agreed that YouTube had improved the resources for creators to shield themselves from unwanted comments, the panelists urged female creators to use tools at their disposal--blocking being the main one.
One member of the panel, Lucy Moon, had a stalker last year. Laci Green has had to deal with horrifying comments for some outside work she was doing with MTV, and essentially all the panelist had stories to tell about being harassed.
That, as an experience, is upsetting and all too commonplace.
Youtube is my workplace.

Laci Green
The stories these women had to tell were interesting, nuanced, and important for the development of the platform. The more we listen to and uplift these voices, the more we can be mindful of how we interact with each other and how we interact with the content on YouTube. Listening to women talk about their experiences on the site will certainly put us on the fast track to making YouTube a far better place for both male and female creators.