You Have To See Charli XCX And Rita Ora's Latest Music Video
21 January 2015, 09:24 | Updated: 8 May 2017, 17:09
The most fun girls doing fun girl stuff.
Charli XCX and Rita Ora's glossy 80s inspired "Doing It" received the 'girls-jus-wanting-to-have-fun' treatment in the latest music video for the single.
This video combines everything you would expect for a song like this: patchwork denim hotpants, gas station robberies, belly chains, and electronic bull riding. If that doesn't conjure up specific imagery then I don't know what will.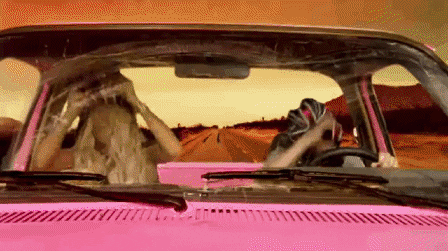 "Doing It" is the third single from Charli's third studio album, Sucker. Shot in a similar way to her previous single "Break The Rules", "Doing It" is an exercise in early 90s revivalism.
The basic premise of the song and video is that Charli and Rita Ora are two fun girls who aren't bound by the social conventions of law and order.
Watch the insanely fun looking "Doing It" below