Akilah Hughes Is Calling Out YouTube's Lack Of Diversity And You Need To Pay Attention
9 April 2015, 17:40 | Updated: 8 May 2017, 17:09
Our YouTuber of the Week is calling for drastic change to the way YouTube promotes and favours certain creators.
If you consider yourself a fan of "YouTubers", you can probably rattle off anything from four to at least a dozen names of people whose videos and lives you follow regularly. But how many of those names aren't white?
If the answer was "none" and this is your first time realising this, you might not be entirely to blame; but it is still a problem. Most dedicated YouTube users will know that the site is a massive melting pot of amazing creators, all of whom come from different cultures, backgrounds and identities. But if you step back and take a look at the online video giant from the surface, including all the promotional campaigns and regularly featured creators, a pattern starts to emerge - one that looks very, painfully white.
Enter our YouTuber of the Week, Akilah "Smoothiefreak" Hughes.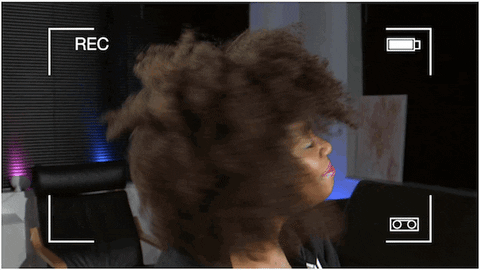 Akilah is a vlogger, comedian, beauty guru and social activist, who writes for pop culture site Fusion when she isn't creating content for her YouTube channel. Her videos range from hilariously informative, to pretty much just hilarious.
In an article for Fusion this week, Akilah reveals how she spent the month of February observing YouTube's behaviour on their Twitter, to see if YouTube would handle the promotion of black/POC channels any differently during Black History Month. The results were less than promising.
"Through the whole month, YouTube sent out 15 tweets promoting black creators. And I'm being generous with that: all but five of the promoted black creators were Grammy award-winning musicians. Basically just a handful of not-already-famous black people got a helping hand.
Meanwhile, in the same month, YouTube sent out 167 tweets promoting white creators, many with smaller, more niche followings."

Akilah Hughes, Fusion
Yikes.
We love YouTube, but facts are facts; they have a serious problem reflecting the diversity of their creator community. While it might not be intentional, it's definitely harmful. This wasn't improved by their real-world promotional campaigns, where billboards and buses were plastered with some of their biggest and fastest-growing channels; all of which were white, or at least white-passing.
big year for borderline identical 120 lb brunettes on youtube pic.twitter.com/YJ1PutbY0l

— Christine Friar (@christinefriar) June 1, 2014
Akilah's full article includes contributions from other YouTubers of racial minorities, a wider perspective on the effects of racial bias across YouTube's community/industry, and a less-than-encouraging quote from YouTube themselves. It is definitely worth a read.
But like many other activists on YouTube, Akilah isn't set on keeping the conversation of racial inequality out of her video content; and she handles the discussion with razor-sharp wit and widespread relatability. She jumped to semi-viral success with her video Meet Your First Black Girlfriend last year, a video that dealt with some of the infuriatingly mis-informed things a non-black person might say or do in their first interracial relationship.
And since then, the conversation on her channel has evolved and adapted to suit the relevant talking points. In her latest video, she manages to address the widening and often heavy issue of intersectionality in feminism, by comparing it to... pizza. Yep. Something we can ALL relate to.
If you need a little more diversity in your Subscription box, or just an improvement in your life, then Akilah is a great place to start. Subscribe to her channel here.