Here's Why This Week Is A Good Time To Subscribe To Gunnarolla On YouTube
5 March 2015, 17:20 | Updated: 8 May 2017, 17:09
Musician, travel vlogger, drama-dispeller. There's a lot of reasons that Andrew Gunadie should be on your YouTube radar.
It's been a weird week for Gunnarolla.
The Canadian YouTuber has just released the first episode of his new "Egypt & The Nile" travel series, and is gearing up to launch his fifth album. But a lot of the attention on him this week has been down to other YouTubers surfing on a gnarly wave of internet drama.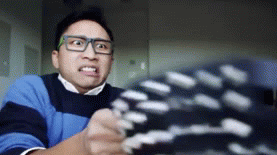 But we're getting ahead of ourselves. Let us first introduce you to our YouTuber of the Week.
Andrew "Gunnarolla" Gunadie is a YouTube content creator, who we'd like to say is based in Toronto; but the reality is that Andrew has spent the past year or so bouncing back and forth across the world, with tourism company Contiki.
And while travel vlogs are a genre that Andrew has skilfully adopted, it is just one of the many YouTube pies that Gunnarolla has his fingers in. He dabbles in short films, sketches, and straight-shot vlogs; but it's safe to say Andrew's biggest strength is his music.
From electronic hits about donuts and Comic Sans, to ear-splitting recorder covers, to songs about his big d*ck (we'll let you figure out the context), Andrew's musical catalogue has something for everyone.
Recently Andrew took part in a vote-based contest for a Canadian social media award, which was won by fellow creator Matthew Santoro- a YouTuber who with over 3million subscribers, had a pretty easy time taking home the prize.
But having not read the rules of the contest properly, which stated that there were two rounds of voting, Sore Winner Santoro went on to make a public video inferring that the contest was rigged in Gunnarolla's favour. As a result, Andrew has spent the past few days dealing with members of the Santoro Army slewing abuse in the comments of his videos and intentionally disliking them to harm their ranking in YouTube's algorithm.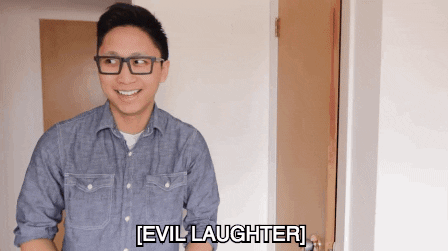 But while Matt Santoro has since privated all the videos about "The Incident" and is probably off stamping his feet in his ivory tower, Andrew has rallied the support of many, many members of the YouTube community. And it isn't hard to see why - Andrew has been creating, travelling and attending YouTube events since as long ago as 2008. He has made a LOT of friends in the process.
But there's no ulterior motive here. Just a guy who enjoys making great content, who we think deserves all the recognition he gets. And that's why Andrew is today's YouTuber of the Week.
Here's a direct link to subscribe to Gunnarolla. The next episode of his Contiki trip to Egypt and the Nile goes live tomorrow, so be sure to check out Episode 1 below.