Here's How Hannah Hart Turned Her Drunken Cooking Into YouTube Stardom
24 April 2015, 17:59 | Updated: 8 May 2017, 17:09
The story of how our YouTuber of the Week turned one wine-fuelled grilled-cheese session into a massive media empire.
It's been a funny old time for Hannah Hart. Recently her channel has been added to the roster of coveted advertising spots by YouTube; which includes a meatspace advertising campaign around New York, extra promotion around the site/greater internet, and a slick new channel trailer.
But when she uploaded her first My Drunk Kitchen video in 2011, Harto had no idea things would ever skyrocket for her the way they have; she was working as a proofreader in Brooklyn when she posted a drunken tutorial for making grilled cheese to share with her friends.
Fast forward just a couple of months, and Hannah already had over 1 million collective views on her channel, becoming a YouTube partner, and My Drunk Kitchen well on its way to becoming one of YouTube's most innovative webseries. Skip ahead to the present day and My Drunk Kitchen is a two-time Streamy Award-winning series and a bestselling parody cookbook; while Hannah has made a feature film, toured the world, and collaborated with the likes of celebrity chef Jamie Oliver. And yet she still hasn't been on Ellen.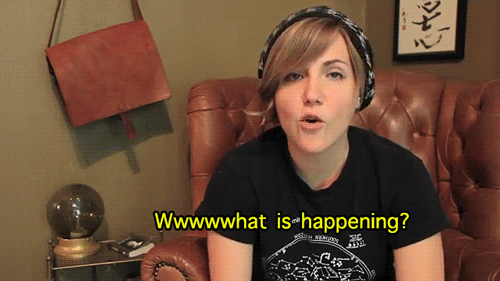 So what is it about Harto that's brought so much success? 2011 is considered kind of late in the game in the YouTube industry, so how has Hannah achieved the kind of success that most aspiring YouTubers could only dream of now? We tried to nail it in just three points:
1) She makes something very, very original.
Cooking videos already existed, videos of people getting drunk already existed, but combining those two was a niche that nobody had filled on YouTube before Harto came along. And My Drunk Kitchen isn't the only original idea of Hannah's - every video on her channel is a production or an idea of her own making. You won't find any tag videos or cinnamon challenges here, folks - Hannah keeps things as fresh as her ingredients.
2) She is very, very good at making friends.
Whether you watch her collabs with Tyler Oakley on repeat, or get excited every time you see the Holy Trinity of Hannah, Grace Helbig and Mamrie Hart hanging out, there's no denying that Hannah has some pretty great friends. And while hanging out with other YouTubers is always mutually beneficial to everyone, we can't ignore the 1.9 million active subscribers to her channel; this loyal and dedicated fanbase of "Hartosexuals" are a testimony of how Hannah's sparkling personality is very easy to get along with.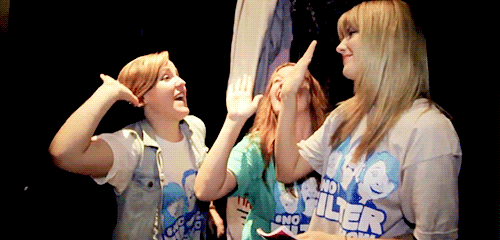 3) She is very, very unapologetically herself.
Openly gay, Hannah has become not just an LGBT advocate of the YouTube community, but a source of inspiration for thousands of young people struggling with their own identities. Hannah is showing millions that you don't have to be defined by who you love and don't have to have any shame in who you are.
And her sexuality isn't the only way Hannah has used her platform for good - she has also inspired "Have A Hart Day", a regular worldwide event where local Hartosexuals team up to take part en masse in any local volunteering events.
So yeah, we really like Hannah Hart. And out of thousands of successful creators on YouTube, she is one of a few who definitely deserve it the most.
You can subscribe to Hannah here. Be sure to watch her shiny new trailer to get a taste of what the big deal is in just 30 seconds.