"Phillip Human" Is About To Be The Most #Relatable YouTuber You'll Ever Subscribe To
12 March 2015, 15:45 | Updated: 8 May 2017, 17:09
Our YouTuber of the Week is so perfect he might as well have been built in a lab.
We're always on the lookout for new up-and-coming YouTube talent on PopBuzz. Which is why our new YouTuber of the Week is a perfectly normal, relatable human man - or so he might have you believe.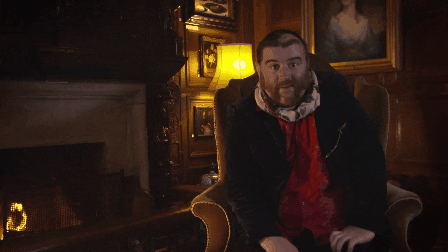 Phillip Human lives in a 240-room mansion with his suspiciously absent parents. He does all the same things normal people do; wake up in random parts of the house, clean the silverware, and sleep in a tank. You know, typical human stuff.
And with the aid of a laptop found in a guest room with some suspicious tape on the floor, Phillip has now decided to make a connection with the outside world in the most public, popular and relatable way possible: by becoming a YouTuber.
But all in Phillip's totally normal world may not be as it seems, as his new vlog series will reveal over time...
In reality, Phillip Human is the brainchild of YouTuber Paul Neafcy, and produced by Wildseed Studios. While the series is being released twice-weekly on Wildseed's comedy channel, PopBuzz had the pleasure of attending an incredibly spooky screening of all ten episodes at London's Old Operating Theatre Museum.
#PhillipHuman launch.. Here we go! #TheGarretLondon #OldOperatingTheatre pic.twitter.com/6itaVLHlco

— Wildseed Comedy (@wildseedcomedy) March 10, 2015
And you can take our word for it: if you're a YouTuber, or a fan of YouTubers/the "vlogger" model, this is a series you'll want to keep an eye on. Every YouTube trope you love to hate, from "room tours" to the Cinnamon Challenge, gets a chance to be completely turned on its head, as Phillip tries everything to connect with the community while the strange goings-on in his house get more and more intense.
It's hilarious, it's incredibly creepy, and it's even a little heart-wrenching; because while Philip exists both as some sort of unholy vessel and walking YouTuber parody, he's also a sensitive soul, who is getting into the YouTube game for the same reasons as a lot of vloggers you probably watch: to make a connection with someone. Behind the big, brutish, stitch-covered exterior of Phillip is a big mushy heart, that just can't wait to make a friend.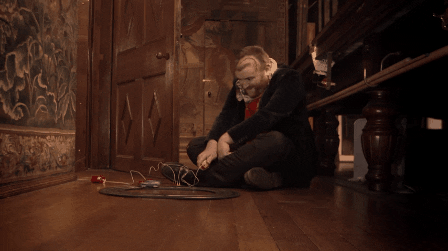 If you want to become Phillip Human's friend, then check out his first vlog "MY NORMAL DAY" below. Episode 2 will appear later today, so be sure to subscribe to Wildseed Comedy to get all the updates.