YouTubers Are Teaming Up With Muppets And It's Gonna Be Awesome
5 May 2015, 11:07 | Updated: 8 May 2017, 17:09
Your favourite colourful flappy-mouthed stars are making videos with Muppets!
YouTube has seen its fair share of celebrity/YouTuber collabs: Hannah Hart and Jamie Oliver, John Green and Cara Delevingne, and anyone who has ever been lucky enough to meet Grumpy Cat. But thanks to the YouTube Space in LA, some more of the site's most prolific content creators will be running into some unlikely video-making partners.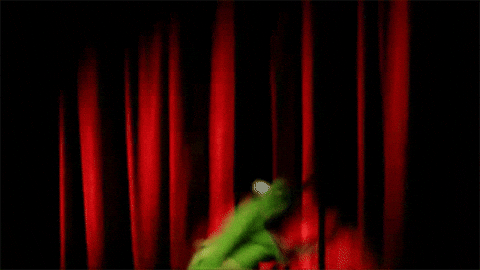 After a few years of establishing their own YouTube channel and regularly achieving their own viral successes (remember when Kermit did the Ice Bucket Challenge?), Kermit, Gonzo, Bunsen & Beaker, Walter and a host of others have been invited to help create some "content" (fancy YouTuber talk for "videos").
The Muppets are hanging around the Space for the next month or so, and are touted to be collaborating on sketches, music and educational videos with big-name channels such as Mental Floss, Crash Course, Barely Political and violin rockstar Lindsey Stirling.
A video from VSauce3 guest-starring Gonzo, Rizzo the Rat and Kermit's confusing doppelgänger Constantine has already been posted to the site in April, as they all get to the bottom of the effects of superhero and Avenger Quicksilver running past you.
Given that the video has well over a million views now, it's safe to say that the Muppets have some kind of innate viral magic within them. We can't wait to see the results of every other collab to come...
Want the latest music news and internet gold delivered straight to your inbox? Sign up to our newsletter by hitting the link at the top of the page.