Zoella's Tutti Fruity Collection: Every Item Ranked Worst To Best
7 July 2015, 15:01 | Updated: 8 May 2017, 17:09
Everything we loved and hated from Zoella's newest beauty range.
Zoella released her Tutti Fruity collection for Superdrug yesterday and, already, the range has broken all sorts of records. The Superdrug site saw double the amount of visitors, with a quarter of them going straight to the Tutti Fruity page.
We're not ones to miss out on the big trends so we trekked to Superdrug to find out what the best item was in Zoella's Tutti Fruity Collection.
Our first impressions were of the packaging. Very cute, to say the least. The colour palette is super youthful and lively. We weren't too sure about the makeup bag with all the cosmetics on it (seems too on-the-nose, right?) but other than that it's a very fun looking collection.
This was our least favourite item in the collection. While the packaging on this was nice, the smell was almost too sweet. Given that the body spray is quite lemony and everything else is pretty low-key in terms of smell, the cleansing wash seems almost out of place. A nice mango scent would have been a better option.
We really wanted to like the Kissy Missy lip balm but there were a couple of problematic things about it. Firstly, the application process was not amazing. It's not easy to cut through the thickness upon first application and the pink residue stays on your fingers if you're not careful. The colour is not flattering for every skin tone and it doesn't spread easily unless you have quite a lot on your fingers. On the bright side, the colour is very pink so it works well on a peaches and creme complexion. I will say that this could likely be repurposed as a creme blush for most skin tones.
Full disclosure: We didn't use this. (Yet). We couldn't exactly take a bath at work but we inspected the product thoroughly, of course. First of all, it smells great! This is totally what the bath wash should have smelled like. The packaging is really cute and creative. Standing in line at Superdrug, another shopper stopped and asked what we were buying.
What is a bath fizzer? We thought it was a candy bar!

Some man at Superdrug
Our only issue with this product is that we don't know when we'd have time to take a fizzy bath. So, is it practical?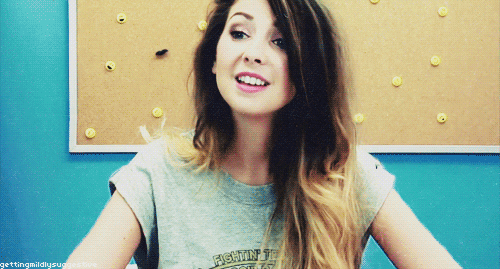 This is one of the better items in the collection. The consistency of the cream is great (not too thick and not too oily) and the smell is just that perfect amount of sweet where people aren't going to be able to smell you from a mile away. The only thing I would watch out for with this product is amount you're applying. Too much and it can feel a little greasy. Other than that, it's a great addition.
#3 - Cosmetics/Coin Purse (£6.00)
We had a good laugh wondering why/how this bag could ever be a coin purse. The bag is definitely a cute little accessory, although the only Tutti Fruity items that actually fit inside of it are the lip balm and perfume. Again, the design is a little on-the-nose but it's lightweight, cute, and convenient. You're not going to be able to fit a ton of stuff in there but it's good for touching up your look.
So far this is the priciest yet most purchased item in the collection. It smells really great! It has a fresh-out-of-the-shower citrus smell that is lightweight and completely versatile. It strikes a great balance between sweetness and freshness. If you're looking for a sticky perfume that will stay with you all day this is probably not what you're after. But if you're looking for that quick, running out the door "clean" scent, the spritz is for you.

We. Love. This. Scrub. This is something you could definitely use every day and probably not get sick of it. It's got a great consistency, perfect smell, and excellent packaging. It's literally the complete package. It's made of acai and blueberry and cocoa butter which is like THE best combination of fruits ever. You can tell that a lot of thought and preparation has gone into this particular item and it just narrowly beats out the body spray. If you're going to invest in any Tutti Fruity item, this one is your best bet.


Have you tried Zoella's Tutti Fruity collection? Have some thoughts? Tweet us @Popbuzz and tell us what you think!