Instagram introduces new Suggested Posts feature and the internet hates it
21 August 2020, 17:35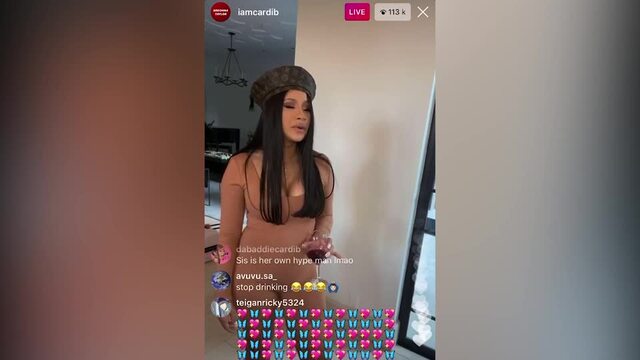 Cardi B attempts the WAP Dance Challenge on Instagram Live
"DO NOT SCREW WITH MY FEED."
Shortly after introducing us to Instagram Reels, Instagram's new TikTok-esque feature, the social media platform are now bringing us Suggested Posts, allowing users to see grid posts from Instagram accounts that they don't follow.
The Suggested Posts feature was rolled out on Thursday (Aug 20) and it shows up when you've scrolled to the end of all the new content from the accounts you follow. When you reach the end, a banner reading "You're All Caught Up" should come up and then Instagram will give you the option to see Suggested Posts or "View Older Posts".
Unlike the Explore page, Suggested Posts will be more tailored to content that they already follow. For example, if you're interested in space, a suggested post may be a new space photo from someone you don't follow. However, the Explore page might contain posts related to a broader subject relating to space like physics.
READ MORE: Instagram to ban accounts promoting LGBTQ+ conversion therapy
The section will also include adverts giving Instagram more ad space ($$$), but no Reels or IGTV videos. "I think for us this really came from a vision a couple years ago around people really seeing feed as a place for their interests, and with the improvement in machine learning and our ability to kind of make it easier for you to see some more of those posts that are on Instagram every day, and really bring that personalised relevance to you," said Julian Gutman, Head of Product at Instagram Home.
"So we just want to make it really easy for people to see that [relevant content] when they get to the end of their feed. That's really the motivation here, make it easier for you to go deeper on your interest."
How do you get rid of Instagram's Suggested posts?
Erm, sorry, but you can't actually disable Instagram's Suggested Posts feature. "Note that you won't be able to hide Suggested Posts," Instagram's help page reads.
As you can imagine, the internet absolutely hates Instagram's latest update.
So @instagram forced the explore page (involuntary suggested post) on our timelines and created a click through link just to see the people you voluntarily requested to see on your timeline — I don't get it

The app is becoming more trash with every update pic.twitter.com/ZyrZwPf9cA

— Shanté Shedrick (@shanteshedrick) August 19, 2020
Instagram, if I wanted to see suggested posts, I'll go to the explore page where suggested posts belong. DO NOT SCREW WITH MY FEED.

— Ryan Kang (@rkangphoto) August 19, 2020
.@instagram forcing suggested posts onto my home feed then shoving my actual feed into an "older posts" tab?? you already run ads every 4 posts & don't update based on a timeline so i miss a lot of content that i WANT to see. keep your explore page to yourself. leave me alone.

— sierra (@sierracanbe) August 19, 2020
What have Instagram done to their app? I don't want suggested posts on my home page from people I don't follow... That's what the discover tab is for. Completely unnecessary update that no one actually wants

— Ben (@ben_orr_98) August 19, 2020
What do you think of Instagram Suggested Posts? Tweet us @popbuzz and let us know!