Charli D'Amelio claps back at Trisha Paytas for constantly criticising her
20 November 2020, 12:22 | Updated: 20 November 2020, 13:24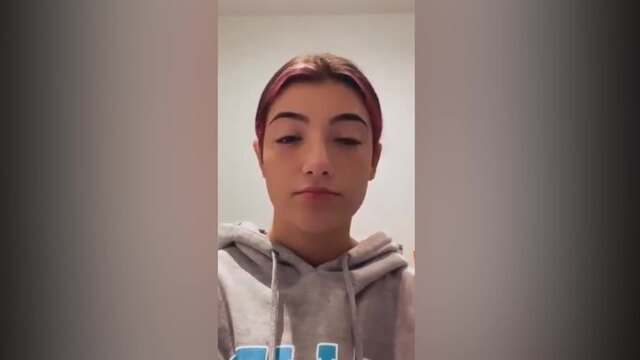 Charli D'Amelio calls out Trisha Paytas for constantly criticising her
Trisha has now apologised to Charli.
Charli D'Amelio has called out YouTuber Trisha Paytas in an Instagram Live after the TikTok star dropped over 1 million followers in only a few days.
In case you don't know, Charli is knee deep in drama right now. This week, Charli has been criticised for her behaviour in a recent YouTube video with her family and YouTuber James Charles. In the video Charli, who is the most-followed person on the platform, said she wanted to reach 100 million TikTok followers in one year. People called out her "spoilt" and "ungrateful" attitude in the clip and, as a result, she lost over 1 million followers.
Trisha, who has previously called Charli "boring" on her Frenemies podcast, chimed in on TikTok and started bashing Charli's behaviour too, saying Charli and her sister Dixie D'Amelio "need to be humbled". And it looks like Charli has officially reached her breaking point.
READ MORE: Charli D'Amelio loses over 500,000 TikTok followers after backlash to YouTube video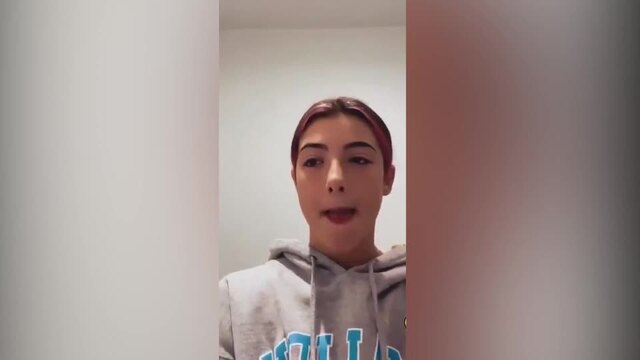 Charli D'Amelio addresses backlash surrounding her Dinner With the D'Amelios YouTube series
On Thursday (Nov 19), Charli hopped on Instagram Live to tearfully apologise and explain her side of the story. She also revealed that she had been getting death threats over the whole drama. She said: "I don't even know if I want to do this anymore, this is messed up stuff that people are saying." 
Charli also took the time to address Trisha for comments she had made out her and Dixie. She said: "Trisha Paytas, you have been completely rude to me multiple times. She's saying, 'She doesn't have personality, she can't dance, she's basic.' You have your own problems, please stop worrying about mine […] Please stop talking about me. You're not a very nice person, sorry." 
Trisha responded to Charli in a series (13, and counting!) of TikTok videos and insisted she was merely giving her "constructive criticism". She said: "You can't just say I'm not a nice person because, sweetheart, you don't know me!"
Trisha also said it was "concerning" how Charli's parents had raised her. She continued: "Charli is a minor so I'm going to try to handle this with literal kid gloves, because she's a child and I understand that […] I haven't been rude, I've given constructive criticism as far as this situation goes because I really do feel for her and I do think it's their parents poor raising that gave them the manners that they have.
"She's lumped me in a category of people telling her to kill herself which I have never encouraged, nor have I encouraged hate or anything, I was always saying stuff with constructive criticism."
Later, Trisha had reflected on her behaviour and she apologised for hurting Charli's feelings. She began: "Charli, I sincerely apologise for hurting your feelings in any capacity. At that age, I know it can feel like the worst thing in the world. What you feel like now may feel like the world is crashing down on you but you still have the chance to have a really amazing career.
"What you did in the actual video wasn't that horrible, you weren't being hateful or spiteful, you were being a 16 year old. It was bad behaviour, it was bratty behaviour, I know you realise that now and you showed true remorse. I think that's great growth and, for my part, I sincerely apologise for hurting your feelings or offending you in any capacity – not my intention."