The IDRlabs sexual orientation test is going viral and it will tell you exactly how gay you are
6 March 2019, 16:57 | Updated: 5 May 2021, 17:54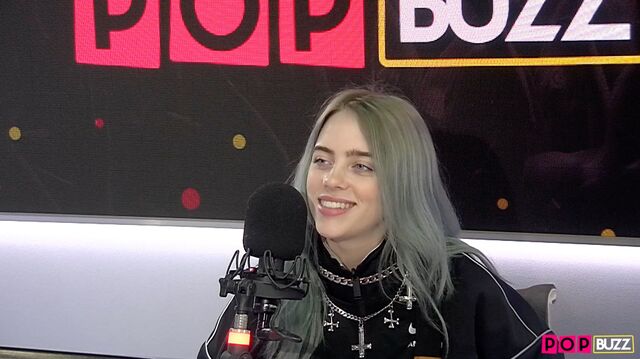 Billie Eilish Responds To Wish You Were Gay Backlash
The quiz reveals where you sit on the gay, straight, bisexual and asexual spectrum...
2019 truly blessed us with some iconic viral content. In the space of two months, the internet came up with a bucketload of hilarious memes and wild challenges. 2019 gave us everything from the legendary war of Kylie Jenner versus the egg (a moment) to the iconic 'break up with your girlfriend, i'm bored' challenge (a mess).
The internet never sleeps and now everyone is obsessing over something completely new. It's no secret that we all love a good quiz and now IDRlabs is taking over social media with the hit "Erotic Response and Orientation Scale". Created by psychologist Michael Storms, the sexuality quiz uses science (well kind of...) to determine exactly where you sit on the gay, straight, bisexual, asexual and spectrum.
Take the IDRlabs sexuality test below.
IDRlabs claims that the test was formed to "account for problems with the Kinsey Scale Test, which many found to be overly binary in its approach to sexual orientation." They also say that it includes "a more complex and less linear understanding of non-binary orientations". It is divided into four quadrants and tells you what percent gay, straight, bisexual, asexual you are. With that in mind, it's no shock it's gone viral.
TAKE THE IDRLABS SEXUALITY TEST HERE
For the most part people have found that it's surprisingly accurate but there have been a few complaints. Some are funny (it seems that some gay people are offended at the suggestion that they are part heterosexual) but others are major. In spite of the fact that the quiz says that it's "more complex", it still doesn't take into account the fact that people are non binary.
Here are just a few of the reactions.
Of course, no quiz can dictate your sexuality and, while this may be more accurate than other tests, it still has huge flaws.
What did you get in the test? Was it accurate?