Jason Derulo's TikToks are out of control
20 May 2020, 15:34 | Updated: 3 November 2020, 10:32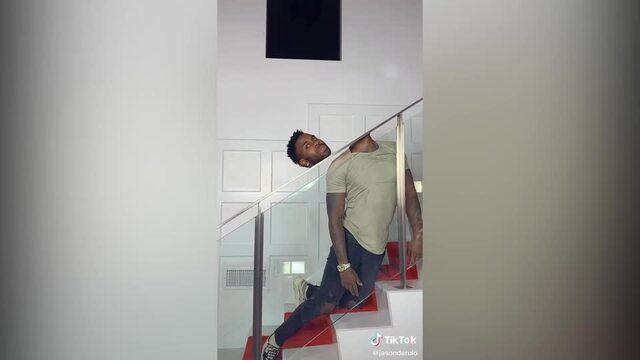 Everyone is losing it over Jason Derulo's wild TikTok videos
"Jason Derulo doesn't make TikToks, he makes art."
Jason Derulo is famous for many things: His vocals, his dance skills, his iconic performance in 2019's shambolic motion picture Cats and his ability to fall down stairs at events he's not even attending.
But all of those achievements are about to be eclipsed by his absolutely wild TikTok account.
Jason has been doing the damn thing on TikTok for a while now, but quarantine seems to have only highlighted just how much effort he's been putting into his account. (Considering he's said to earn a LOT of money per post, it's no wonder...)
READ MORE: Jason Derulo says his penis had to be edited out of Cats using CGI
While some have called him "corny" for his videos, others can't get enough of his use of special effects and absolutely ridiculous skits. From pretending to chip his own teeth to his green screen filter antics, here's some of Jason Derulo's best TikToks. You're welcome.
In Jason's latest TikTok, he fakes chipping his teeth while eating corn on the cob attached to a drill. Is it a work of art? Yes.
It's not the first time he's employed the toothless filter either.
The narrative, the suspense, the editing... Unparalleled.
TikTok belongs to Jason Derulo now I don't make the rules.
Ok, this is impressive.
Whoever's job it is to edit his TikToks deserves a raise.
Seriously, what level of TikTok is this man on?
Cast Jason Derulo as Violet in the Charlie and the Chocolate Factory reboot, you COWARDS!
Greatest Of All TikTokers