TikTok users change their profile pictures to a black fist to show support for black creators
29 May 2020, 13:02 | Updated: 3 November 2020, 11:00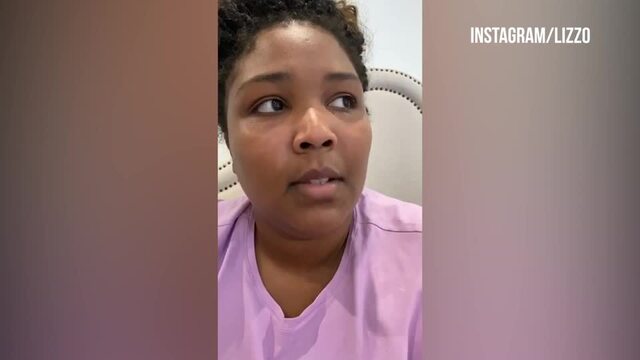 Lizzo opens up about racism in Instagram Live
Here's why TikTok users are changing their profile pictures in support of black creators and Black Lives Matter.
Over the past few weeks, you may have seen multiple TikTok accounts all change their profile pictures to an image of a black fist.
The image is the logo for the Black Lives Matter movement. On the website, Black Lives Matter states it first started in 2013, in response to the acquittal of 17-year-old Trayvon Martin's murderer. The fist has long been a symbol of the civil rights movement and it has been used as a BLM symbol since its inception.
READ MORE: John Boyega calls out racists in powerful video about George Floyd
Black Lives Matter continues to be a presence on social media platforms but following a recent TikTok challenge aiming to highlight the censorship of black and brown creators on the platform, it's been pushed to the forefront of the app.
Here's why people are changing their profile pictures...
Created in early May by Black Lives Matter Utah founder Lex Scott, a simple challenge was issued to protest against the censoring of black creators on the platform. TikTok's algorithm constantly favours white creators and often targets black creators. In some instances, their content has even been removed from the platform.
The Black Out challenge requires users (including non-black allies) to change their profile picture to the black power fist. Users are then encouraged to "like and follow black creators," and "make at least one video that brings awareness to the racism on TikTok".
Speaking to CNN, Scott explained the reason behind the protest: "I did this because black creators are being silenced on TikTok and other social media platforms and I am fed up. Our videos are taken down and our accounts are banned when we speak against racism."
"I want TikTok to change their policies when it comes to black and brown creators. We should not be punished for speaking against racism. The accounts of actual racists should be taken down."
Along with the change of profile picture, users are encouraged to share their videos and comment on other awareness videos with the hashtags #ImBlack or #BlackVoicesHeard.
Thousands of TikTok users stood in solidarity with the challenge to protest the censorship, which is why you've seen multiple profile pictures of the same black fist.
While the Black Out took place on May 19th (Malcom X's birthday), recent events, like the killing of Ahmaud Arbery by two white men, has brought the movement right to the forefront of the platform. The deaths of both George Floyd and Breonna Taylor have also spurred on huge protests on the app.
Videos raising awareness about racism, police brutality, police reform, personal experiences, the important work BLM does and explaining why the movement is so important and necessary have gone viral.
The #BlackLivesMatter hashtag currently has over 500m views, and the black fist logo features prominently throughout in solidarity.
READ MORE: Here's how to support the Black Lives Matters protesters
READ MORE: 28 brilliant black-owned fashion and beauty brands you can support right now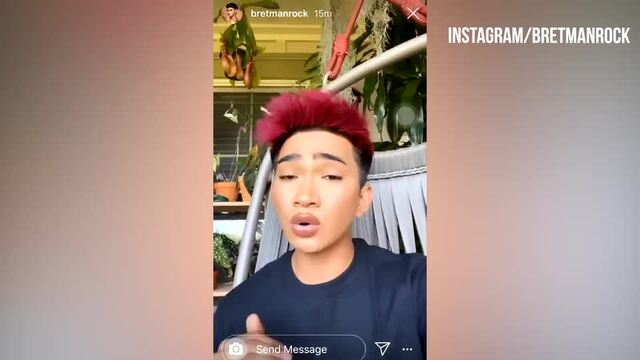 Bretman Rock calls on influencers to speak up about Black Lives Matter