Tana Mongeau loses YouTube verification after offering nudes to Biden voters
5 October 2020, 13:58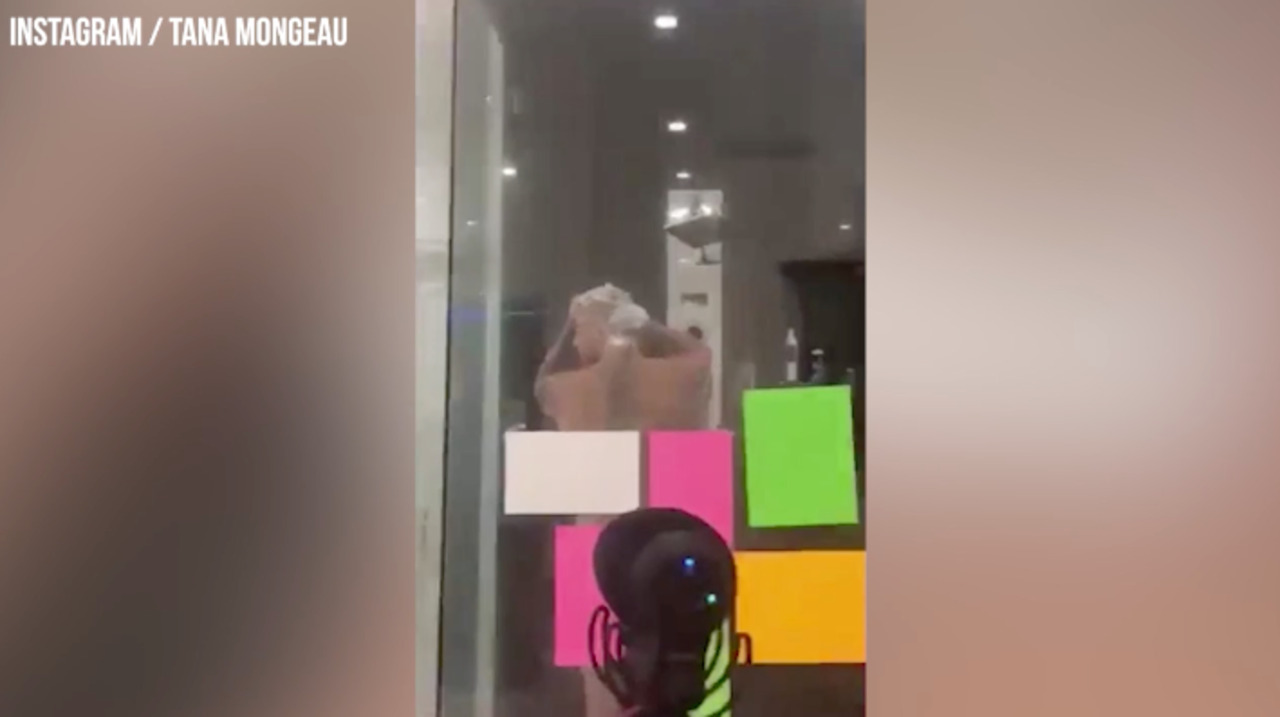 Tana films Jake Paul naked in the shower on her Instagram story
Tana Mongeau has lost her YouTube verification badge after she offered Joe Biden voters a free naked photo from her Only Fans.
YouTuber Tana Mongeau has lost her trusty verification badge just days after she tweeted offering nudes to fans who voted for Joe Biden in the election.
The 22 year old, who has over 5.5 million subscribers on her channel, has reportedly 'violated US electoral law' which prompted the drastic change, and it could cost her views and money. And we know living in that LA mansion doesn't come cheap. Yikes.
The law is known as 'vote-buying' and is actually considered to be a serious felony - offering something in return for having certain political opinions.
READ MORE: How to get on TikTok's ForYou Page
Tana, who is most well-known for her dramatic love life with fellow creator Jake Paul, has been on paid-for X-rated platform OnlyFans since May. On the site, she offers raunchy photos and video content in exchange for a monthly subscription fee.
Prompting the boost in subscribers, she posted in a now-deleted tweet: "If u send me proof that u voted for Biden, I'll send a nude for free #BootyForBiden"
The tweet led to so many sign ups over on Tana's OnlyFans, that she claimed it had broken her page. Announcing the news, she hilariously photoshopped a picture of Joe Biden over the top of her own nude, writing: "Update #bootyforbiden broke tana uncensored. love to see so many ppl who want change as badly as i do. u don't need my ass to know what's right for America so go VOTE! today was fun, ily 🇺🇸".
But she's not alone in the new method of encouraging young people to vote. Kylie Jenner recently posted a thirst trap over on Instagram which prompted a 1,500% surge in Instagram traffic to voter registration sites.
Given the success of the motion, other OnlyFans creators are now making #BootyForBiden a trend, in a bid to ramp up subscriptions and get Donald Trump out of office.
A power move.
However, it's unknown whether Tana will get her verification badge back, as YouTube are making it tougher than ever before to earn one, with ever-changing rules and requirements to make you eligible - especially since she broke the terms of use.
Does she deserve to get her badge back?