Taylor Swift Midnights release time: Here's when it comes out in your country
20 October 2022, 10:07 | Updated: 20 October 2022, 10:13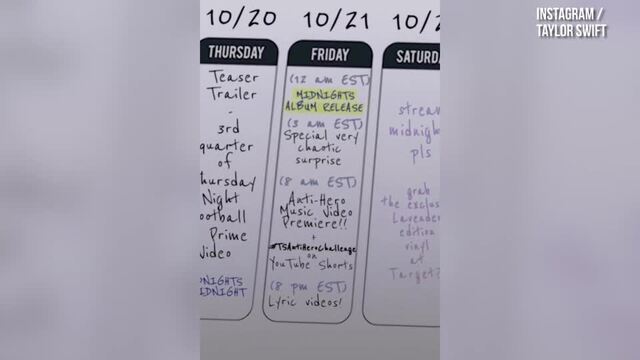 Taylor Swift reveals jam-packed schedule for Midnights release
Midnights will be released on Friday 21st October. Here's when it comes out in your country.
In less than 24 hours, the icon herself Taylor Swift will be releasing her tenth (!!) studio album, Midnights – but what time does it come out in your country?
Midnights consists of 13 brand new songs (none of them were written for a previous album – they're all from a completely fresh batch!), one of which is a collaboration with Lana Del Rey. Taylor worked primarily with Jack Antonoff on the record, with Zoë Kravitz (yes, really), William Bowery (that's Joe Alwyn, in case you didn't know) and a handful of other writers contributing on a couple of the tracks.
We know Midnights will be released at midnight (duh!), but that's not the case for every one around the world. Here's exactly when Taylor Swift's Midnights is set to drop in your country.
What time is Taylor Swift's Midnights released?
What time does Taylor Swift's Midnights come out?
Yes, Midnights does in fact come out at – you guessed it! – midnight, but it won't be released at midnight in every country. As usual, Midnights will be released at 12AM EST on Friday October 21st, which means the exact time will be different depending on where you live in the world.
Here's what time Midnights is released in your country:
United States (PST) - 9:00 PM (Thursday October 20th)
United States (EST) - 12:00 AM
Canada - 12:00 AM (Toronto), 9:00 PM (Vancouver)
Brazil (Rio De Janiero) - 1:00 AM
Argentina (Buenos Aires) - 1:00 AM
United Kingdom (GMT) - 5:00 AM
Europe (Central European Time) - 6:00 AM
Europe (Eastern European Time) - 7:00 AM
South Africa (Cape Town, Central Africa Time) - 7:00 AM
India (New Delhi) - 9:30 AM
Indonesia (Jakarta) - 11:00 AM
Philippines (Manila) - 12:00 PM
China - 12:00 PM (Beijing, Shanghai)
Hong Kong - 1:00 PM
Singapore - 1:00 PM
Australia - 12:00 PM (Perth), 3:00 PM (Sydney)
Japan (Tokyo) - 1:00 PM
New Zealand (Auckland) - 5:00 PM
For the full list of cities across the world, find your exact release time here.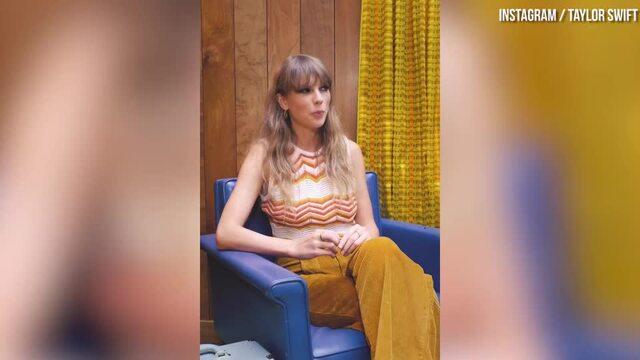 Taylor Swift says Anti-Hero is one of her favourite songs she's ever written
Taylor Swift's Midnights track list: What are the songs about?
Taylor has explained that every single track on Midnights is a brand new track. None of them are left over from a past era or album, nor were they written during a specific era. She has explained that some of the inspirations behind the album are: "Wondering what might've been", "falling apart", "falling in love", "fantasising about revenge" and "self-loathing" – to name a few.
Here are the track titles that were revealed in the 'Midnights Mayhem with Me' videos:
1) 'Lavender Haze'
2) 'Maroon'
3) 'Anti-Hero'
4) 'Snow On The Beach' ft. Lana Del Rey
5) 'You're On Your Own, Kid'
6) 'Midnight Rain'
7) 'Question...?'
8) 'Vigilante Shit'
9) 'Bejeweled'
10) 'Labyrinth'
11) 'Karma'
12) 'Sweet Nothing'
13) 'Mastermind'
Drag Race UK's Sminty Drop Reacts To 'Sad Twerk' Exit Going Viral | Drag Race Yearbook