Chilling Adventures of Sabrina season 4: Release date, cast, spoilers and news
26 October 2020, 14:16 | Updated: 26 October 2020, 14:28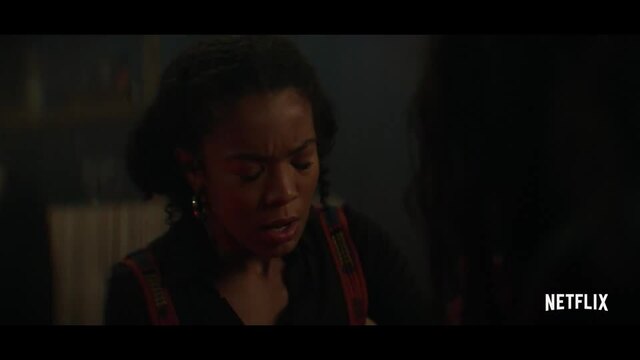 Chilling Adventures of Sabrina Part 4 | Date Announcement Teaser
Chilling Adventures of Sabrina season 4 has already been renewed at Netflix. Here's everything we know about the release date, cast and spoilers for the follow up to season 3.
Sabrina Spell-stans, we bring good news. Chilling Adventures of Sabrina season 4 is officially happening. Netflix have already given us confirmation that we will be returning to Greendale for a fourth season.
While there's only a few teasers about what season 4 will bring, season 3's ending has given us more than enough theories as to what to expect in the next 8 episodes. From that big Sabrina reveal in the finale episode, to the implications of what's going on in Hell, Chilling Adventures of Sabrina part 4 is set to be a wild ride.
READ MORE: Every Riverdale crossover in Chilling Adventures of Sabrina season 3
Here's everything we know so far about Sabrina part 4, including the release date, the returning cast and the spoilers for what's to come...
When does Chilling Adventures of Sabrina season 4 come out on Netflix?
Chilling Adventures of Sabrina season 4: Has it been renewed?
Sabrina Part 4 was confirmed back in December 2018 when Netflix renewed the series for a third season.
Production for season 4 (or, part 4, as it's known), wrapped before the TV industry was shut down following coronavirus precautions, with the cast filming parts 3 and 4 back to back.
Chilling Adventures of Sabrina season 4 release date: When does Sabrina come out on Netflix?
Sabrina part 4 will be released on Netflix on December 31st, just in time to keep us company as we say goodbye to 2020.
Unfortunately, this will also be the final season of the show as Netflix cancelled the series back in July.
Chilling Adventures of Sabrina has been renewed for 16 more episodes! Production begins next year and the next batch will air in two parts: Parts 3 & 4. pic.twitter.com/OvwMftgMN0

— See What's Next (@seewhatsnext) December 18, 2018
How many episodes will be Sabrina season 4?
When Netflix renewed the series for a third and fourth season, they ordered a further 16 episodes. Part 3 had 8 episodes, which means part 4 will also contain 8 episodes.
Chilling Adventures of Sabrina season 4 cast: Who is returning in Part 4?
Kiernan Shipka will, of course, return as our favourite lil' witch Sabrina Spellman. Ross Lynch, Gavin Leatherwood, Jaz Sinclair, Lachlan Watson, Tati Gabrielle and Chance Perdomo will also return as their iconic characters.
Miranda Otto (Aunt Zelda) and Lucy Davis (Aunt Hilda) are both back, as well as Michelle Gomez as our Hellish Queen Lilith.
Luke Cook will no doubt make a return as the Dark Lord, Lucifer Morningstar, as well as Richard Coyle as Father Blackwood and Adeline Rudolph as Agatha.
Newcomers like Jonathan Whitesell (Robin), Skye Marshall (Mambo Marie) and (fingers crossed) Sam Corlett, who plays Caliban, will all hopefully be back for another round in Greendale.
*WARNING: SPOILERS AHEAD FOR SABRINA SEASON 3 FINALE*
Chilling Adventures of Sabrina season 4 plot: What will happen in Part 4?
Given the absolutely chaotic ending of season 3, there's only really one way to go when it comes to season 4... even bigger and even more wild.
The official synposis reads: "Over the course of Part 4's eight episodes, The Eldritch Terrors will descend upon Greendale. The coven must fight each terrifying threat one-by-one (The Weird, The Returned, The Darkness to name a few), all leading up to…The Void, which is the End of All Things. As the witches wage war, with the help of The Fright Club, Nick begins to slowly earn his way back into Sabrina's heart, but will it be too late?"
There's also the rather important matter that there is now TWO Sabrina Spellmans in the universe. One is living out her life and keeping things in order upstairs and there's also one fulfilling her duties as Queen of Hell downstairs. The only person that knows about this is Ambrose who warns her that she has now created a 'time paradox'.
But the big question is: If Sabrina was already entombed in the original timeline, where did the second Sabrina even come from? Could season 4 explore the other realm we haven't seen yet? Heaven?
READ MORE: Here's how Sabrina's time travel will affect CAOS season 4
In other news, Sabrina's crown might be in jeopardy thanks to Lucifer and Lilith's unborn child. Oh, yeah... Lilith is expecting a son! Surprise!
No doubt we'll find out even more details in the coming weeks... Stay tuned, witches.