Elite cast confirm season 4 will feature a brand new cast
19 May 2020, 16:47 | Updated: 19 May 2020, 17:39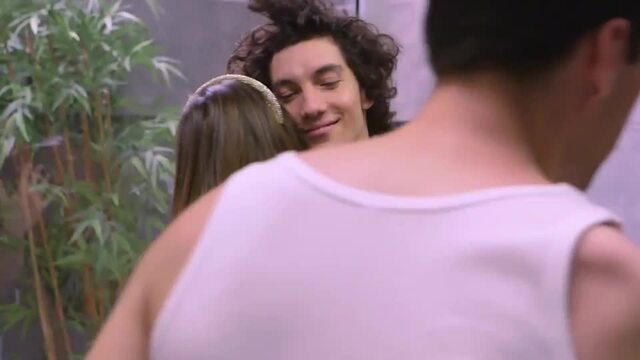 Ester, Danna, Alvaro, Mina, and Jorge say goodbye to Elite
Elite season 3 will be the final season with the original cast and characters from the Netflix series.
Elite season 3 drops on Netflix in a matter of hours but the cast have just confirmed that it's the final season they'll all star in.
Ever since Elite debuted on Netflix in 2018, it's been an international success. Fans can't get enough of Spanish high school Las Encinas and all of the drama that happens there. From murder to incest, Elite is no stranger to scandal. Season 1 is set around the murder of Marina, season 2 focuses on the disappearance of Samu and season 3 will reveal who killed Polo.
READ MORE: Elite season 4: Release date, cast, spoilers and news about the Netflix series
It's not just the show fans have fallen in love with though. People can't get enough of the actors and actresses in the cast. It turns out that this is last time we'll seem them all together though. They've revealed that season 4 will feature a new cast.
Earlier this year (Jan 20), Bluper reported that Elite season 4 and 5 are already in production at Netflix. However, the exciting news was followed up by claims that there would be a complete cast overhaul. Spanish news site Fuera de Series reported that Elite season 3 would be the final season with the main cast and season 4 will have a whole new cast like Skins.
And now the cast have confirmed that it's true. In a video about Elite season 3, Cayetana actress Georgina Amorós teases: "It's a season where the cycle is completed. Another one starts. Get your tissues ready because you will need them. It's a very complete season". Alvaró Rico (Polo) adds: "It's the definitive ending to the evolution of the characters."
However, it appears that half of the original cast will still be part of the show.
On May 19, Netflix tweeted: "Go behind the scenes of Elite Season 3 as Ester, Danna, Alvaro, Mina, and Jorge say goodbye" alongside an edit of Ester Expósito (Carla), Danna Paola (Lu), Álvaro Rico (Polo), Mina El Hammani (Nadia) and Jorge López (Valerio) all tearing up as they spend their final days on set. No, I'm not crying you are.
This seems to imply that Itzan Escamilla (Samu), Miguel Bernardeau (Guzmán), Arón Piper (Ander), Omar Shana (Omar), Claudia Salas (Rebeca), Georgina Amorós (Cayetana) will all return in Elite season 4. It's currently unclear if season 3 newcomers Sergio Momo (Yeray) and Malick (Leïti Sène) will be back too.
Given that season 3 ends with Guzmán, Samuel, Rebeca, Ander and Omar all still at Las Encinas, we imagine that season 4 will explore what happens to them when they cross paths with a whole new set of students.
What do you think? Will you watch Elite with a new cast?