16 facts about the After movies you (maybe) didn't know
28 October 2020, 18:54 | Updated: 28 October 2020, 19:18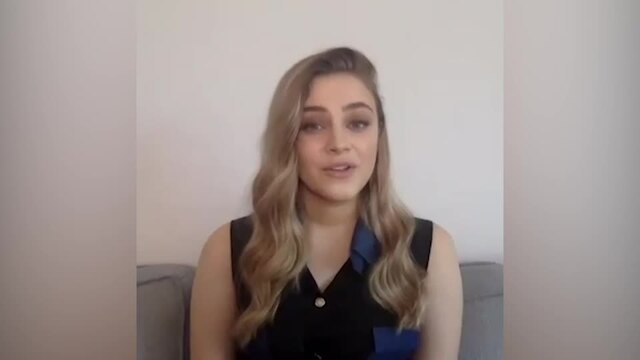 After cast announce that there will be a third and fourth movie
The original Wattpad novel series has now been read by almost 2 BILLION readers.
With the release of After We Collided online, the hype surrounding Tessa Young (Josephine Langford) and Hardin Scott (Hero Fiennes Tiffin) has returned.
The sequel to 2019's After is packed full of drama, steamy sex scenes, naked butts and a bespectacled, suit-wearing Dylan Sprouse. Fans are already living for the movie, and anticipation is now growing for the third film, After We Fell, which is currently filming in Bulgaria.
But how well do you actually know the film series? If you're already well versed in everything to do with After, then you'll probably know most of the facts on this list. But if you're new to the franchise, or have yet to dive in to the original Wattpad books, then here's a bunch of stuff you may not know about the After films.
READ MORE: After We Collided might not arrive on Netflix until 2021
1) A different actress was originally cast as Tessa Young.
Julia Goldani Telles (The Affair) was originally cast as Tessa, but dropped out a few weeks before filming started. She announced the news on Instagram, citing scheduling conflicts. Thankfully, the producers already had someone in mind to take over at such short notice.
2) Josephine Langford joined the cast two weeks before they shot the first film.
Josephine had already auditioned for a role in the film when producers asked her to read for Tessa. Anna Todd told IBT that she always thought Jo was meant for the role anyway. "Josephine, to be honest, the moment we saw her, even before the recasting, I was like, 'Oh, that's Tessa.' ...I literally forget that we recast [the role] sometimes, to be honest."
3) Josephine also originally auditioned for the role of Molly.
Josephine was waiting to hear back about her audition for Molly when she was asked to meet with producers about playing Tessa. Within 24 hours, she was on a plane from Perth to Los Angeles, had read the scripts during the flight and secured the job. The role of Molly then went to Inanna Sarkis.
4) Hero Fiennes Tiffin, on the other hand, was an easy choice for Hardin Scott.
Hero's self-tape was one of the first auditions that the producers saw and they thought he was perfect for the role. Director Jenny Gage said: "Immediately, we fell in love with Hero. We found him week one into casting and we cast for six months."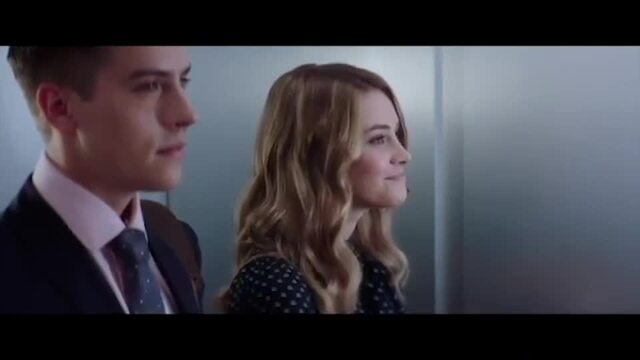 After We Collided shares first look at Dylan Sprouse as Trevor
5) Gregg Sulkin and Daniel Sharman were also rumoured to have been considered for the role of Hardin.
In the early days of the movie's development, Anna Todd tweeted her approval of the fan casting of Daniel Sharman in the Hardin Scott role. Gregg also played into the fan hype surrounding the film, responding to conversation on social media a number of times.
6) Josephine Langford had actually read the first few chapters of the Wattpad novel.
Hero, however, had never heard of the books when he was cast in the role.
7) The entire film was almost completely different.
Before After made it to the big screen, there was a huge change behind the scenes. Paramount originally bought the rights to the film, but Anna Todd soon thought that she was losing creative control over how it would translate onscreen. Paramount gave the rights back and the producers found another studio to fund the film. The rest is history...
8) A lot of the original book was removed from the movie to maintain a PG-13 rating.
If you've read the original Wattpad story (or the books), you'll know that After is actually very sexually explicit. In order to make the movie more marketable to younger teen audiences, a lot of the explicit stuff was taken out of the movies. Anna Todd originally imagined the film would be R-rated.
9) The explicit details of The Bet were not included in the movie, at the request of Anna Todd.
Speaking to IBT, Anna revealed that the big reveal about the bet was not included in the film because "there's some things that just don't translate onscreen." She continued: "The sheets, for example. Every time I think of them or read about them, I'm like, 'Ugh, why did I do that?' So, that's something that I was like, 'Never happening.'"
10) In fact, there's a lot of aspects of the original book series that were changed for the film series.
Steph is bisexual in the movies, Tristan is a girl in the movies, Tessa and Zed are more of a thing in the book than in the movies... Read about all of the major changes from the books to the movies here.
As of October 2020, After has been read 665 million times, After 2 has been read 517 million times, and After 3 has been read 771 million times.
12) After was originally a One Direction fanfic.
Some fans OBVIOUSLY already knew this but it might be new info for those viewers who aren't familiar with the origins of the story. After originally started as a Harry Styles fanfic and the series received huge amounts of backlash from fans after it portrayed Harry (later renamed Hardin) in an abusive and negative light.
Anna Todd has acknowledged the criticism before. She's also said: "My character is nothing like the actual Harry Styles, so I think it's important to make a line there."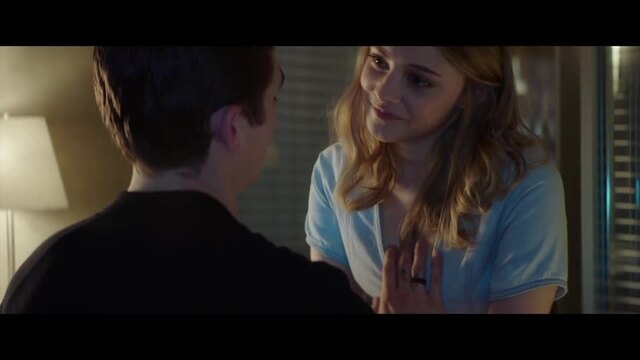 Tessa and Hardin make out in new After We Collided sneak peak
13) Anna Todd originally wrote the Wattpad story on her phone.
After was born from the notes app of a Samsung Galaxy. Can you believe?
14) She also kept her writing success hidden from her husband and friends at first.
In a Q&A with Vox, Anna revealed: "I didn't tell him about it for a long time. I didn't tell anyone in my actual life. I was halfway through the second book when I told him. My husband just thought I had a phone addiction or something. He didn't know I was writing entire books on here."
15) Hero and Josephine had to wear flippers in the iconic lake scene.
In an interview with Collider, Hero said: "There were some bits where, when we were talking and about to kiss, I was wearing flippers because I could just about stand if I did. If I'd ever slipped, I would have drowned, but you have to adapt. Having to tread water and say lines without being out of breath was definitely a bit challenging. I got a cramp when I was on tiptoe, a couple of times. But, we got there in the end."
16) Liam Payne has watched – and enjoyed – the first two After films.
Liam revealed that he watched AWC without knowing it was inspired by One Direction. Liam said: "I was getting into it. It was very raunchy... and then I got out the cinema and realised that the film was based on characters that were all from One Direction which is the funniest thing."
"It was an interesting viewing perspective. I liked that my character was the caring half-brother who just wanted the best for everyone. I feel like sometimes I'm more the main guy, Hardin, who was obviously based on Harry Styles but I feel like Landon should get his own spin-off personally."