Gossip Girl is leaving Netflix in December
25 November 2020, 12:15 | Updated: 22 June 2021, 15:59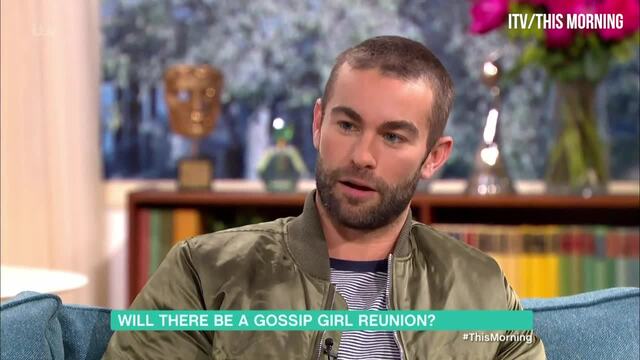 Chace Crawford opens up about a Gossip Girl reboot
When is Gossip Girl leaving Netflix? The series will be removed from Netflix US in December – along with The Office.
As Nelly Furtado once said, "Why do all good things come to an end?" And by "good things", I am of course referring to Gossip Girl being readily available to stream on Netflix.
The streamer recently just dropped their list of new TV shows and movies for December. Shows like Shonda Rhimes' Bridgerton and the new Selena Quintanilla series are set to be released, but what the streamer giveth, it also taketh away.
Gossip Girl and The Office will be leaving Netflix US at the end of December.
READ MORE: Gossip Girl creator says reboot will be "very, very queer" as first look photos go viral
When is Gossip Girl leaving Netflix?
All six seasons of Gossip Girl, and all nine seasons of The Office will be removed from Netflix on December 31st.
Why are Gossip Girl and The Office leaving Netflix?
The reason that they're leaving is down to the fact that both Warner Bros. (who owns the rights to Gossip Girl) and NBC (who owns the rights to The Office) now have their own streaming service, and Netflix's license to stream them has come to an end. (Netflix also previously announced that The Office would be leaving by 2021.)
Gossip Girl will now likely end up on Warner Media's streaming service HBO Max. The new Gossip Girl series, starring Thomas Doherty, Evan Mock and Zión Moreno, will also air on the platform.
The Office will now likely be available to stream on NBC's Peacock service.
There's no confirmation on whether or not Gossip Girl will be leaving any other countries, including Netflix UK and Ireland just yet.
So there it is, Upper East Siders. Your last chance to get a glimpse of S and B on Netflix before they're whisked away to their new home. Binge-watching 6 seasons in one month? Challenge accepted. Xoxo.