Jeffrey Dahmer victim's sister Rita Isbell calls out 'money hungry' Netflix series
27 September 2022, 20:11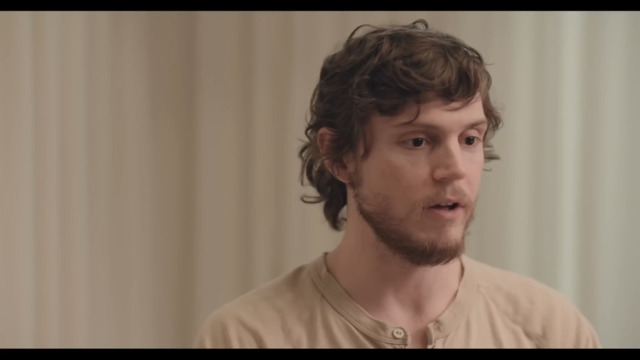 Evan Peters opens up about playing Jeffrey Dahmer
Errol Lindsey's sister Rita Isbell is depicted in the Netflix series – but she was not told about it. She has now criticised the 'greedy' streaming service.
A relative of one of Jeffrey Dahmer's victims, who is portrayed in Netflix's DAHMER – Monster: The Jeffrey Dahmer Story, has spoken out about what she thinks of the series.
One of Dahmer's victims was a young man named Errol Lindsey. In 1991, Dahmer murdered 19-year-old Errol after luring him to his apartment and drugging him.
Last week, a relative of Errol's slammed the Ryan Murphy co-created series. Eric Thulhu, cousin of Rita Isbell, Errol's sister, tweeted: "It's retraumatizing over and over again, and for what? How many movies/shows/documentaries do we need?"
Then, calling out the recreation of Rita's impassioned statement during the trial, Eric wrote: "Like recreating my cousin having an emotional breakdown in court in the face of the man who tortured and murdered her brother is WILD. WIIIIIILD."
In a new interview with Insider, titled 'My brother was murdered by Jeffrey Dahmer. Here's what it was like watching the Netflix show that recreated the emotional statement I gave in court', Rita herself spoke about how she felt about being portrayed in the Netflix series – something she didn't even know was happening.
Rita's devastating court statement is depicted in episode 8, with DaShawn Barnes playing her. The clip has gone viral on social media, alongside footage of the real life testimony Rita gave in 1992.
Speaking to Insider, Rita said: "When I saw some of the show, it bothered me, especially when I saw myself — when I saw my name come across the screen and this lady saying verbatim exactly what I said." 
"If I didn't know any better, I would've thought it was me. Her hair was like mine, she had on the same clothes. That's why it felt like reliving it all over again. It brought back all the emotions I was feeling back then," Rita continued.
"I was never contacted about the show. I feel like Netflix should've asked if we mind or how we felt about making it. They didn't ask me anything. They just did it."
"But I'm not money hungry, and that's what this show is about, Netflix trying to get paid," Rita added. "I could even understand it if they gave some of the money to the victims' children. Not necessarily their families. I mean, I'm old. I'm very, very comfortable. But the victims have children and grandchildren. If the show benefited them in some way, it wouldn't feel so harsh and careless."
"It's sad that they're just making money off of this tragedy. That's just greed. The episode with me was the only part I saw. I didn't watch the whole show. I don't need to watch it. I lived it. I know exactly what happened."
Elsewhere in the interview, Rita detailed exactly what she was feeling when she gave her statement back in 1992.
"When I found out I could read a victim impact statement, I knew I was going to let Jeffrey Dahmer have it," she told the publication. "That was my first time ever being in front of him. Whatever I thought I was going to say, that didn't happen. It all just came out in the moment."
Rita continued: "My plans were to get up there and say how it made my mother feel and what it did to her and all this other stuff. But no, when I got in front of his face it was a whole new ball game. I recognised evil. I was face-to-face with pure evil."
"The reason why I said what I said during that impact statement was because, during the trial, they were portraying him as being so out of control he couldn't stop himself. But you have to be in control in order to do the things that he was doing. You have to very much be in control," she added.
While Rita has criticised Netflix for the series, she also says that it has benefitted her in some ways because she's able to deal with it and speak about it differently now. She added that her main goal is to keep Errol's spirit alive for the sake of his daughter Tatiana, and his granddaughter.
Read more about Netflix's DAHMER here:
Drag Race UK's Just May Claps Back At Danny Beard's Shady Remarks | Drag Race Yearbook