One Piece season 2: Release date, plot, cast, manga spoilers and everything we know
14 September 2023, 21:08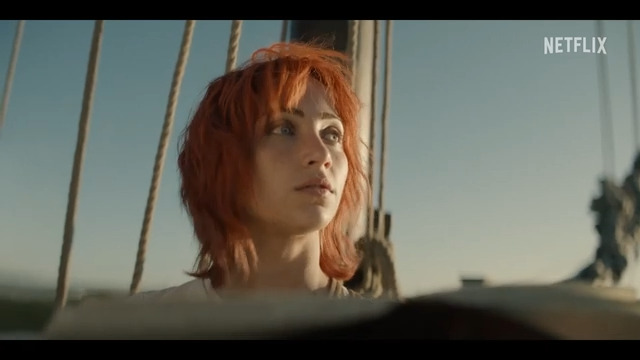 Watch Netflix's One Piece trailer
Will there be a One Piece season 2? Here's everything we know so far about the next season of the Netflix series.
So, you've binge-watched all eight episodes of One Piece on Netflix and now you're wanting to know when season 2 is coming out, right? Well, if it gets renewed, that won't be for a while... but here's everything we know about it so far.
The live-action One Piece series on Netflix, adapted from the manga of the same name written by Eiichiro Oda, follows Monkey D. Luffy and his rag-tag Straw Hat crew as they set sail in search of the One Piece treasure.
The first eight episodes set up Luffy, Zoro, Nami, Sanji and Usopp's journey perfectly, and tease a pretty major character entrance at the end that readers of the original manga will know all too well.
What will happen in season 2, though? When will it be released? Read ahead to find out all of that and more... there will be spoilers ahead! You've been warned!
Will there be a One Piece season 2?
Has One Piece season 2 been confirmed?
Yes! One Piece season 2 was renewed a few weeks after the release of season 1 in September 2023. Given the popularity of the manga series, it's no wonder Netflix were so quick to renew the series.
One Piece season 1 is also reportedly one of Netflix's most expensive shows thanks to the high quality production value. It's estimated to have a budget of around $18 million per episode.
When will One Piece season 2 be released?
We won't have any clear idea of when One Piece season 2 could be released until production starts.
The good news is: The scripts for One Piece season 2 have been written. The not-so-good news: It will take 12-18 months for them to be filmed, edited and released on the streamer. However, filming will not start until the writer and actors strikes are over. There is currently no date as to when they will end.
Speaking to Variety, Tomorrow Studios president Becky Clements said of the possible season 2 release date: "Realistically, hopefully, a year away, if we move very quickly, and that is a possibility. Somewhere between a year and 18 months, we could be ready for air."
Filming on season 1 began in January 2022 and finished in August 2022. Post-production then took place, with the completed show landing on our Netflix accounts one year after filming wrapped.
It looks like One Piece fans will have to be patient while they wait for season 2. It might end up being 2025 before we see another season of One Piece.
WARNING: MAJOR SPOILERS AHEAD FOR ONE PIECE'S ENDING!
One Piece season 2 cast: What characters will return?
Well, at the end of season 1, Luffy's Straw Hat Crew has officially grown to five members. Luffy, Zoro, Nami, Usopp and Sanji are now setting sail toward The Grand Line as a team, which means the main five actors will return as their characters:
Iñaki Godoy as Luffy
Mackenyu as Zoro
Emily Rudd as Nami
Jacob Romero as Usopp
Taz Skylar as Sanji
Elsewhere, Garp (Vincent Regan), Koby (Morgan Davies), Helmeppo (Aidan Scott), Shanks (Peter Gadiot), Buggy (Jeff Ward), Ilia Isorelýs Paulino (Alvida), Kuro (Alexander Maniatis) and Mihawk (Steven Ward) will all likely return, alongside the rest of the supporting cast.
As the Straw Hat Crew set off on their journey, they'll obviously encounter several new characters – both allies and enemies.
One Piece season 2 plot: How does the ending set up season 2's plot?
At the end of season 1, Luffy finally gets his own wanted poster, with his bounty becoming the highest in the East Blue at 30 million. We see Buggy and Alvida already set their sights on catching him, and you can bet a whole host of other, more dangerous pirate hunters and captains will be on the hunt for Luffy, as well as the One Piece treasure. Particularly the person at the end of the episode who burns Luffy's wanted poster... but who is it?
The mysterious figure right at the end of the final episode of season 1 is none other than Captain Smoker, a member of the Marines with Devil Fruit powers. Smoker sets out to catch and stop Luffy in Loguetown before he becomes more powerful.
Seeing as the first season doesn't quite complete the final arc of the East Blue Saga, the Loguetown Arc will likely be part of a potential season 2.
We'll have to wait and see what happens next... we'll update this article all the latest details as and when we get them.
READ MORE: Netflix One Piece cast: Who plays the live-action characters?
READ MORE: Mackenyu: Age, height and facts about One Piece's Zoro actor
Peach PRC Paints A Self-Portrait And Answers Questions About Her Life | Portrait Mode