Outer Banks season 2 is already in the works
21 April 2020, 12:20 | Updated: 15 June 2020, 20:51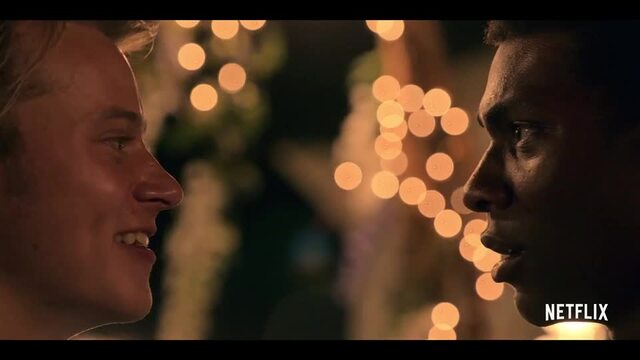 The official trailer for Outer Banks on Netflix
After that plot twist ending, fans are desperate for Outer Banks season 2.
Outer Banks, a show that goes from 'teens having fun on boats while hunting for hidden treasure' to 'teens having actual gunfights on boats over said hidden treasure' in the blink of an eye, has emerged as a hit for Netflix over the past week.
Outer Banks follows the lives of The Pogues, a group of kids from the considerably less rich part of town who embark on a journey to find out what happened to ringleader John B's (Chase Stokes) dad.
READ MORE: Outer Banks season 2: Release date, cast, spoilers and everything we know
Over 10 episodes, there's drama, romance, murder, mystery, absolutely wild boat chases and one season finale plot twist that leaves us desperately gasping for a second season.
If you've been waiting to hear about the potential follow up, here's the good news. Co-creator Jonas Pate has revealed in an interview with USA Today that he's already writing season 2, and sees the storyline stretching to a "four-season novel."
While it's the norm for writing to begin on a follow up season ahead of the show's official renewal (it's not confirmed just yet), the news that Outer Banks season 2 is currently in the works is promising.
USA Today writes that Pate has been working on "stories for the continuing adventures" of The Pogues. Pate, along with the other co-creators Josh Pate and Shannon Burke, say they see the show as a four-season long series.
But what about season 2? Where will that pick up, and what will happen? It looks like the start of season will definitely see John B. and Sarah dealing with life in the Bahamas.
READ MORE: Netflix's Outer Banks: Meet the cast
In the final episode, John B. and Sarah end up fleeing Outer Banks on a boat, heading straight into the middle of a storm. They get flung overboard and everyone in the Outer Banks believes them to be dead. We soon find out that they were picked up by another boat that was heading to the Bahamas, where the gold is now located.
"There would be a couple episodes that take place, at least partially, in the Bahamas," teases Pate. "It unfolds into a bigger mystery. We keep our old villains and we add some new ones. But it always comes back to the Outer Banks."
Season 2. Bahamas. More John B. and Sarah. A potential four-season run. WE'RE READY.