HBO just made 500 hours of series and movies available to watch for free
3 April 2020, 15:40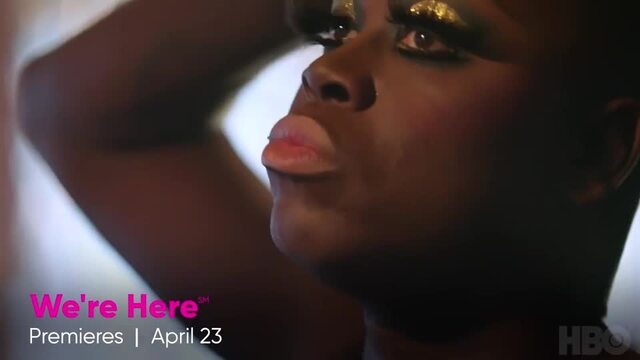 Here's what's coming to HBO in April 2020
You can now watch full seasons of The Sopranos, Succession, True Blood, Veep, The Wire and more completely free.
HBO hive assemble. The popular US cable channel is giving us all access to many of its most iconic series to watch for free.
With countries all around the world in lockdown due to coronavirus, cinemas have temporarily closed and theatres have shut for the time being. With that in mind, the entertainment industry has come up with multiple ways to keep us busy as we self-isolate. New movies are being added to streaming services early and you can watch live musicals from your own home.
READ MORE: The Invisible Man will be streamable at home early due to coronavirus
If that weren't enough, HBO have now made over 500 hours worth of their most popular content available to stream for free.
Today (Apr 3), HBO are offering free access to full hit series, including The Sopranos, Succession, True Blood, Veep and The Wire. You can also currently watch Warner Bros. films, such as Crazy, Stupid, Love and Pokémon Detective Pikachu without paying via the cable channel. Not to mention, a whole host of critically-acclaimed documentaries and docuseries too.
To access the free content, all you have to do is download the HBO Now or HBO Go apps in the US and you can stream all the content without a subscription. The deal is currently only available to people in the US but Variety reports: "The content will also be made available for free via participating U.S. distribution partners' platforms in the next several days".
Here's everything that you can stream via HBO for free.
TV SERIES
1. Ballers (5 Seasons)
2. Barry (2 Seasons)
3. Silicon Valley (6 Seasons)
4. Six Feet Under (5 Seasons)
5. The Sopranos (7 Seasons)
6. Succession (2 Seasons)
7. True Blood (7 Seasons
8. Veep (7 Seasons)
9. The Wire (5 Seasons)
MOVIES
1. Arthur
2. Arthur 2: On the Rocks
3. Blinded By the Light
4. The Bridges of Madison County
5. Crazy, Stupid, Love
6. Empire of the Sun
7. Forget Paris
8. Happy Feet Two
9. Isn't It Romantic?
10. The Lego Movie 2: The Second Part
11. Midnight Special
12. My Dog Skip
13. Nancy Drew and The Hidden Staircase
14. Pan
15. Pokémon Detective Pikachu
16. Red Riding Hood
17. Smallfoot
18. Storks
19. Sucker Punch
20. Unknown
DOCUMENTARIES
1. The Apollo
2. The Case Against Adnan Syed
3. Elvis Presley: The Searcher
4. I Love You, Now Die: The Commonwealth v. Michelle Carter
5. The Inventor: Out for Blood in Silicon Valley
6. Jane Fonda in Five Acts
7. McMillion$
8. True Justice: Bryan Stevenson's Fight for Equality
9. United Skates
10. We Are the Dream: The Kids of the MLK Oakland Oratorical Fest
Sadly you still have to pay to watch series like Game of Thrones, Insecure and Westworld, but there's more than enough free content to keep us occupied with over the next few weeks. It's currently unclear how long this content will be available to watch for free but we'll update you as soon as HBO reveal more.
Which HBO series will you be streaming first?