Will Poulter's cameo in The Bear season 2 sends the internet into thirsty meltdown
26 June 2023, 15:22 | Updated: 26 June 2023, 15:31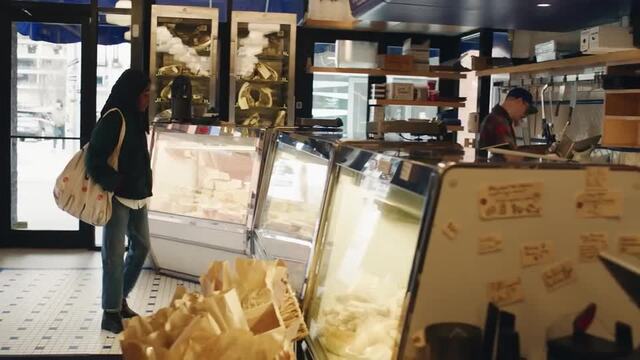 Watch the trailer for The Bear season 2
"Will Poulter as a tattooed pastry chef in season 2 of The Bear will heal a broken nation."
PSA: Hot Chef Summer has returned! One year after Jeremy Allen White's Carmy had the internet in a chokehold, The Bear season 2 has just served up another offering in the form of Will Poulter.
The Bear season 2 is stacked with surprise A-list cameos but none have truly made more of an impact on the streets of social media than the talented Will Poulter as pastry chef Luca.
Will only appears in one episode of the new season (episode 4, for those of you wanting to watch the whole thing in its full glory), but that one episode has sent fans of the series into an absolute meltdown. The thirst tweets? They're out of control, chef.
READ MORE: Will Poulter calls out people who debated his physical appearance after Marvel 'glow-up'
In episode 4, Marcus (Lionel Boyce) flies out to Copenhagen in order to pick up some new skills in the pastry and dessert making department. Viewers then quickly discover that his pastry teacher is none other than Emmy-nominated, Marvel superstar, British legend Will Poulter.
From Will's quiet, calm and confident portrayal of the chef, to his tattooed arms, British accent and incredible hair, Luca might be the hottest fictional pastry chef the internet has ever seen.
"Will Poulter as a tattooed pastry chef in season 2 of The Bear will heal a broken nation," one user wrote in reaction to the scene. Another joked: "How dare they make Will Poulter kneading dough with his tatted up arms a thing"
Speaking to Screen Rant about working with Will, Lionel Boyce told the outlet that the actor was "very prepared" for the role, and actually practiced in real life kitchens to hone his skills.
"He's the best dude," Lionel shared. "He's super cool and easy to hang out with. You just want to have conversations all day."
Bring back Luca for another cameo in season 3! Put him in a scene with Carmy, you cowards!
Niall Horan Breaks Down Every Song On 'The Show' | Making The Album