Outer Banks renewed for season 2 by Netflix
24 July 2020, 17:05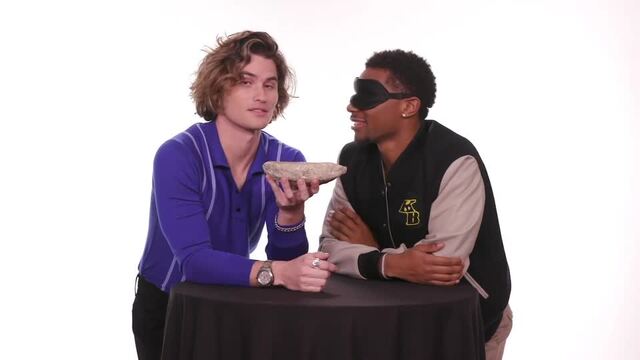 The cast of Outer Banks play Kiss & Tell
Netflix are officially bringing back Outer Banks for a second season.
Outer Banks season 2 is on its way. Netflix have renewed the popular teen drama after overwhelming demand from viewers.
Ever since Outer Banks season 1 came out, fans have been desperate to see more. People can't get enough of the Pogues, the Kooks and the cast who play them all. The first season alone is filled with romance, drama and numerous wild plot lines and mysteries and the season 1 cliffhanger has left everyone eager to learn what happens to the show's characters next.
READ MORE: Outer Banks season 2: Release date, cast, spoilers and news about the Netflix show
Now, Netflix have confirmed that we're getting a second season of the show and all of the main cast are set to come back.
Yes. Deadline reports that Netflix have officially given Outer Banks the green light to start work on a second season and they are bringing all the fan favourites (and villains!) from season 1 back. In other words, Chase Stokes (John B), Madison Bailey (Kiara), Rudy Pankow (JJ), Jonathan Daviss (Pope), Madelyn Cline (Sarah) and Austin North (Topper) are all set to return.
Outer Banks season 1 showrunners and executive producers, Jonas Pate, Josh Pate and Shannon Burke, have also all been signed on to work on the second season so it should follow on neatly from the first. Jonas previously told USA Today that he's already started writing season 2 and that he hopes for the show to run for four seasons in total.
As for where season 2 will take off, it looks like we're heading to the Bahamas for a while. Jonas teased: "There would be a couple episodes that take place, at least partially, in the Bahamas. It unfolds into a bigger mystery. We keep our old villains and we add some new ones. But it always comes back to the Outer Banks."
There's currently no season 2 release date but, given that season 1 came out in April 2020, April 2021 seems likely.
Bring on season 2!