Millie Bobby Brown breaks down in tears on Instagram after distressing fan encounter
1 December 2020, 12:34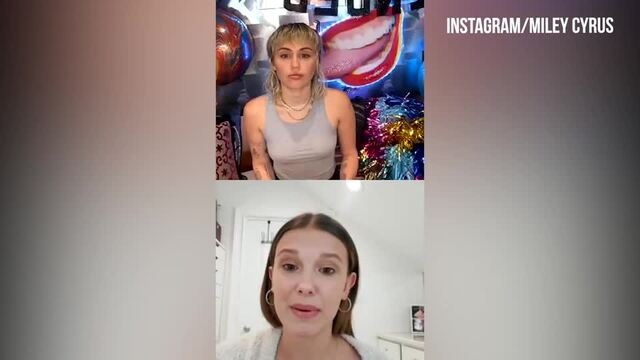 Millie Bobby Brown opens up about panic attacks and her therapy dog with Miley Cyrus
"I'm making this video to say you have to show more respect for others no matter who they are."
Millie Bobby Brown has been incredibly open about the awful ways she's been treated on social media over the past few years, and now she's tearfully opened up to fans about a distressing real-life encounter.
One day after she deleted her TikTok account following comments from trolls on the app, the Stranger Things star told fans about an upsetting experience while out shopping with her mum.
Taking to Instagram Stories yesterday (Nov 30), Millie explained that it all started when a girl came up to her and asked if she could take a video of Millie. Millie said no, which she was well within her rights to do. The 16-year-old then broke down in tears while explaining what happened next.
READ MORE: Millie Bobby Brown adopted a therapy dog after online comments caused bad panic attacks
In the Instagram Story, Millie let her fans know how the situation made her feel, and urged followers to respect people's boundaries no matter who they are.
She continued: "At the end of the day, I don't have to justify it to anyone. If I don't wanna be taken a video of, I don't have to be. And I was paying, and she walked past me and began to video me again. And I said 'I'm a human being, like what more can I ask from you?' And she said 'So I can't take a video of a human being?' and I said 'No, not when I said no.'"
Through tears, Millie then says: "It just makes me upset when people try and push the boundary and I wish people were more respectful. I'm sill trying to navigate this all and it's still overwhelming. I will take a picture with you but when you push the boundary and you try and fight me on it... it's my rights to say no."
Millie ended her video by saying: "I'm making this video to say you have to show more respect for others no matter who they are, what they do, show respect human being to human being. It's just manners."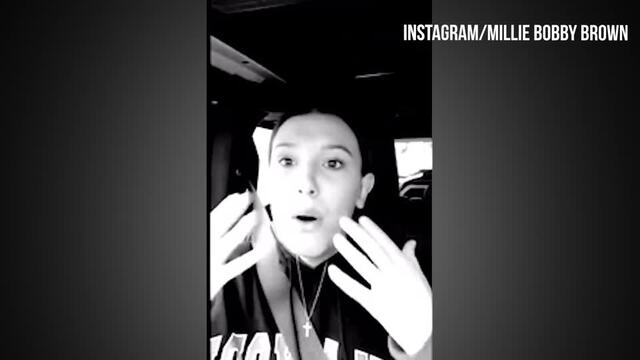 Millie Bobby Brown in tears after fan 'pushes her' for video
After sharing the video, Millie posted a message on her Instagram Story letting fans know that she is ok. She wrote: "I'm totally fine now. But was emotional in the moment because I felt uncomfortable and disrespected. It's important to set your boundaries and to speak up. I love you guys. Be kind to one and other!"
Fans also shared messages of support to the star, with the Stranger Things Writers' room account also seemingly tweeting about the situation.
millie bobby brown just posted on her instastory talking about how once again people forget that celebrities ARE human beings. no matter who they are you have to respect them and be kind, making someone uncomfortable it's not cool. pic.twitter.com/76y1gEafmY

— thay 🦙 (@beingamaguire) November 30, 2020
millie bobby brown is one of the loveliest people and the way people treat her is actually disgusting and it's not funny

— laura (@sadiesinkism) November 27, 2020
this whole Millie Bobby Brown situation just breaks my heart (also makes me really angry!!!). poor girl 💔

— Veronica (@veronika314) November 30, 2020
repeat after me: MILLIE BOBBY BROWN DESERVES BETTER. you guys aren't quirky, you aren't funny, you're exactly the assholes who have no respect for anyone. you preach mental health awareness, yet bully an innocent girl to tears? this immaturity sickens me. just be better. please.

— mia 🌙 (@1980SKYWALKER) November 30, 2020
Be kind to others. Find compassion. Wear a mask.

All those things cost zero dollars and take zero energy.

— stranger writers (@strangerwriters) November 30, 2020
In the immortal words of Kim Kardashian in season 2 of KUWTK: "Don't be f*cking rude!"