Here's how to get the gender face swap filter everyone is using on Instagram
22 June 2020, 15:31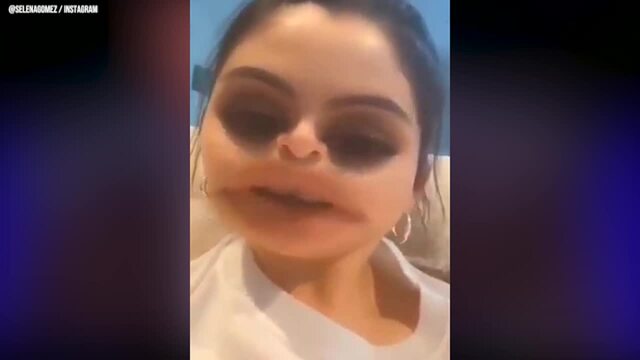 Selena Gomez calls out Snapchat filters over beauty standards on Instagram
Face App is allowing people to do a gender face challenge on their Instagram photos, and the results are pretty hilarious. Here's how to use the filter.
If you haven't used it, you've seen it. And right now, over on Instagram and Twitter, everyone is using an app to add a gender face swap filter to their photos. Ever wondered what you'd look like as the opposite sex?
If you've got an iPhone, you can download the 'FaceApp - AI Face Editor' app free of charge, and go to town on any picture in your camera roll (providing it has a face in it of course), turning yourself into the opposite gender.
And while it seems like a fun way to pass the time at first, consider it a loosely warped reality, because boy, if we look like this in real life...we want a refund.
READ MORE: How to use Twitter's new voice note feature
Of course, we're no stranger to these apps, as SnapChat released a similar filter just last year, before blessing us with the baby-fying trend that celebrities such as Post Malone are still totally obsessed with.
But now, even the UK government have gone viral after pictures of past Prime Ministers were put through FaceApp and given new identities and genders, with Boris Johnson turning into his new alter-ego 'Beatrice'. We kind of dig it.
Now the rest of us are trying our hand at seeing what life would be like on the other side - and the results are pretty realistic.
And not only can you turn yourself into male or female, you can see how you'd look as an old person, with a beard, or even a new hair colour before you take the plunge.
But if you're jumping on the trend and want to see what you'd look like in another body, you can expect flushed cheeks and Bambi-approved eyelashes as a girl, and a hipster beard as a guy.
To try it for yourself, simply upload a photo from your camera roll or take a fresh photo in the app, and play around with the different effects. To do the gender swap, simply press 'gender' and select which one you'd like to see. You can then share to your social media accounts or save to your camera roll, and if you want to get really detailed, there's even an option to 'go pro' in the app, which unlocks so many more weird and wonderful effects.
Happy swapping!