Ratatouille: The TikTok Musical is being turned into a live musical production
10 December 2020, 11:39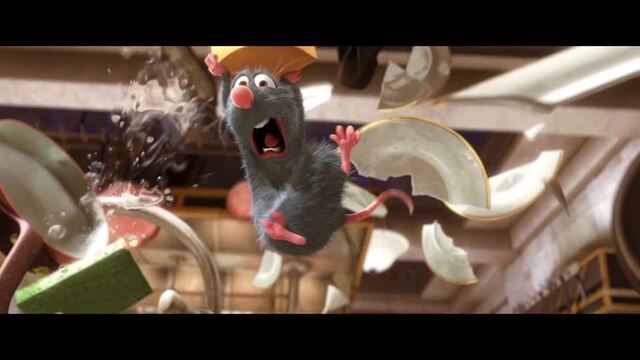 Watch the Ratatouille trailer
Ratatouille: The TikTok Musical will be available to stream on TodayTix from January 1.
Ratatouille: The TikTok Musical is coming to a computer screen near you for a special one-night performance to benefit The Actors Fund.
Last month, the incredibly talented creatives of TikTok pooled together to make their very own musical production. With Broadway sadly closed because of the coronavirus pandemic, Ratatouille filled a hole in the hearts of all musical theatre enthusiasts and it quickly took over the platform.
The Ratatouille agenda (or Ragenda, if you will) was inspired by a song written by TikToker Emily Jacobson (@e_jaccs) called 'Remy the Ratatouille'. The song was actually posted in August and soon composers, singers, dancers and more were putting their own spin on the characters and songs from the 2007 movie, bringing life to Ratatouille: the Musical.
READ MORE: People have created a Ratatouille musical on TikTok and it's magnifique
On Wednesday (Dec 9), Seaview Productions announced that it would be producing and streaming the musical on 1 January 2021. "This event provides a once in a lifetime opportunity to harness this extraordinary outpouring of creativity and galvanize the energy behind this viral moment to create an unexpected, unprecedented, landmark response," their website reads.
"Of the many incredible songs to emanate from this moment, 'Anyone Can Cook' from @chamberlin_kevin so buoyantly declares that anyone can cook and create. As we turn the page on a New Year, we can think of no better way to celebrate creation and creators than Ratatouille: The TikTok Musical."
It hasn't been confirmed which TikTok stars will be involved in the production but more details are expected to be announced soon. Here's hoping we get to popular musical numbers like 'Tango for Colette and Linguini', 'Trash is Our Treasure' and THEE classic 'Ode to Remy'.
Proceeds from Ratatouille: The TikTok Musical will go to The Actors Fund, which provides financial assistance, affordable housing and healthcare to those in the entertainment industry. The musical will be available to stream on TodayTix from January 1 at 7pm ET for 72 hours.
You can snap up a ticket for $5 here.