Does Tom Holland have TikTok? Yes but it's not quite what you think
26 October 2020, 12:53 | Updated: 3 November 2020, 10:46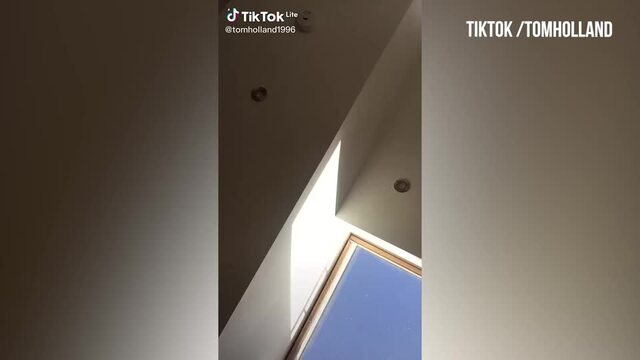 Tom Holland's TikTok account only features 2 videos
Is @tomholland1996 real? Here's the low down on whether or not Tom Holland is on TikTok...
From the Jonas Brothers and Lizzo to Will Smith and Jason Derulo, TikTok is fast becoming the place to be for iconic celebrity content. Over the past few months, we've seen more and more celebs join the platform while bored in quarantine but there's one person that everyone is dying to see join the hype: Tom Holland.
Over the past few weeks, a number of tweets have popped up speculating about whether or not Tom Holland has a TikTok account. There's multiple fan-made accounts on the platform that share old videos from Tom's Instagram Live sessions but as of October 2020, it doesn't look like Tom himself has ever uploaded any new content.
However, it's possible that Tom does have a TikTok account that he's never used. Here's the low down.
READ MORE: Tom Holland gets beaten by Jake Gyllenhaal in hilarious impossible t-shirt challenge
What is Tom Holland's TikTok username?
Does Tom Holland have TikTok?
Tom appears to have a TikTok account but he's never uploaded anything to it. Here's why...
In 2017, Musical.ly was bought by TikTok and in August 2018, the two apps merged. When the merge happened, everyone's accounts on Musical.ly were automatically carried over to TikTok.
Back in the day, Tom used to have a Musical.ly account where he'd upload lip sync and dance videos. Tom's old Musical.ly account appears to have been transferred over in the merge, bringing a couple of videos (dating way back to 2015) with it. But Tom has never actually made a new verified TikTok account, nor has he uploaded since Musical.ly shut down.
Unless Tom deleted his Musical.ly account and someone else later claimed his old username, his TikTok username is @tomholland1996 – the same as his old Musical.ly account.
Despite having never been updated since the merge, Tom's alleged TikTok account has almost half a million followers. And the two videos that still exist on his account have over 4 million views combined.
The first one is a video of him dancing to a Siri remix, and the second one shows him lip syncing in a bathroom mirror.
A Siri Remix?! It's like stepping into a time capsule.