Trisha Paytas shares forgiveness quote following Colleen Ballinger allegations
16 June 2023, 16:53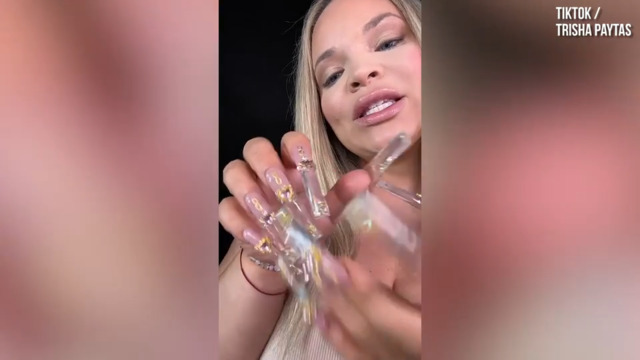 Trisha Paytas and Colleen Ballinger recently launched their own podcast together called Oversharing.
Trisha Paytas has just posted a quote about forgiveness amid the ongoing allegations against their friend and colleague Colleen Ballinger.
In 2020, YouTuber Adam McIntyre accused Miranda Sings star Colleen Ballinger of inappropriate behaviour. Adam shared a video in which he claimed that Colleen allegedly sent him lingerie when he was 15. At the time, Colleen admitted that she did send Adam underwear, but then specified that it was unused and sent as a joke.
Last week, Colleen lost over 40,000 subscribers on her YouTube vlog channel after Adam posted two new videos. In them, he accuses Colleen of trying to turn her fans against him and discredit his initial claims.
Now, Trisha Paytas appears to have made a cryptic remark amid all the allegations.
READ MORE: YouTuber Colleen Ballinger loses 30,000 subs after allegations of inappropriate behaviour
Trisha and Colleen both rose to fame at a similar time on YouTube and the friends recently launched a new podcast together called Oversharing. In the wake of the new controversy surrounding Colleen, people have called on Trisha to say something.
As it stands, Trisha has yet to comment on it. However, she has now taken to Instagram Stories to share a religious quote.
The quote that Trisha shared from @strengthinverses reads: "Always pray to have eyes that see the best in people, a heart that forgives the worst, a mind that forgets the bad and a soul that never loses faith in God."
It's currently unclear whether the quote refers to Colleen or is completely unrelated.
When Colleen and Trisha's podcast initially launched in May, Trisha took to their Instagram page to write: "Colleen has been not only a huge inspiration for me of what is possible to achieve as an influencer, but also as a working mama, and now we get to play dress up together and ramble about whatever is on our mind."
As it stands, Colleen is yet to respond to Adam's new videos. We will keep you posted with any updates.
Niall Horan Breaks Down Every Song On 'The Show' | Making The Album