Jessica Lange ranks her American Horror Story seasons from best to worst
16 August 2019, 15:17 | Updated: 11 September 2021, 20:53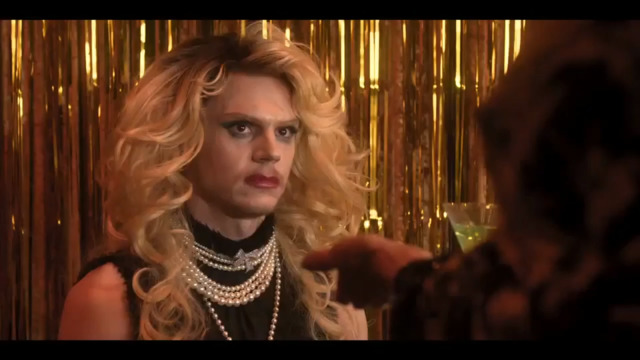 Watch Evan Peters as a drag queen in the new AHS: Double Feature trailer
How am I supposed to go on with my life knowing Jessica Lange doesn't like Coven?
Trying to decide the best season of American Horror Story is like a mother of ten trying to decide which one of her beloved children she would save first in the event of a fire. Each season made several points and we've all got our own personal preferences when it comes to vibe, aesthetic and the overall horror of it all.
Now, AHS legend Jessica Lange has weighed in with her own official ranking - but has she settled the debate once and for all?
READ MORE: Sarah Paulson says she doesn't like AHS: Roanoke and wishes she wasn't in it
Speaking to GoldDerby host Tom O'Neil via video call, Jessica revealed what she really thought of all her roles across the 5 seasons of the show she has appeared in. For those not keeping track, those 5 seasons are: Murder House (Constance Langdon), Asylum (Sister Jude), Coven (Fiona Goode), Freak Show (Elsa Mars) and Apocalypse (Constance again).
So, how did she rank them? Let's just say her ranking of the first four seasons (+ Apocalypse) is probably a lot different to yours. Or maybe it's not... maybe it's the most perfect ranking there has ever been?
Jessica Lange's official ranking of her American Horror Story seasons is as follows:
1) Asylum (we love a legend with TASTE!)
2) Freak Show (Interesting. Very interesting.)
3) Murder House (Deserved better.)
4) Coven (Ummm...)
UNRANKED: Apocalypse (She hasn't actually seen it so we'll let that slide.)
Coven?! Despite the witches being an absolute fan favourite and the fact that she literally won an Emmy for dominating in the role of Fiona Goode, it turns out that Jessica really isn't that into season 3 at all.
"I was stunned that year to get the Emmy for that part," she explains. "The part was very well written. I didn't particularly like the whole set up and season and story we were telling. It was not my favourite."
Omg not Jessica Lange saying that she didn't really like the coven storyline and that Fiona is her least fav character I-

— Mariel (@sublimeraja) August 15, 2019
jessica lange said asylum was the best season... TASTE

— sunny (@sunnycarla18) August 15, 2019
She then justified her ranking for her first and second place choices saying, "My very favourite, just from the experience of doing it was Freak Show. Although I think Asylum was the better season but I loved Freak Show."
You can't argue with that really. Facts are facts. Asylum is that bitch. The legendary Jessica Lange hath spoken.
Interestingly enough, and in complete contrast to Jessica's ranking, Ryan Murphy's least favourite season of AHS is actually Freak Show. "Season 4, Freak Show... because it was so hard for me to make," he said on Watch What Happens Lives.
And now we have to ask the big question: What is the best season of American Horror Story? And what is the worst season? Do you agree with Jessica?
Jessica Lange on her return to raising monsters in 'AHS': 'It was fun!' | GOLD DERBY