Disney called out for giving princesses small noses and villains big noses
4 May 2023, 14:01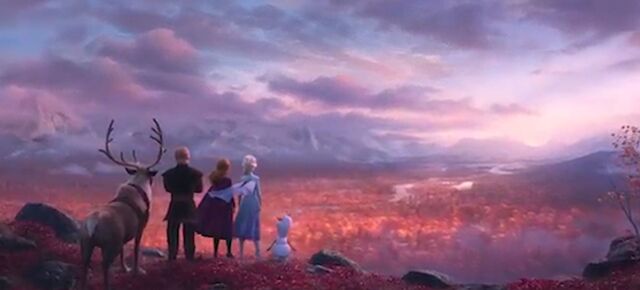 The 'Frozen 2' trailer is finally here!
A new viral TikTok has pointed out that Disney often resort to stereotypes in their animations.
Disney is coming under fire after people have noticed that they appear to give princesses small noses and villains big noses.
Throughout Disney history, the media company has often been called out over the beauty standards that they perpetuate in their animated movies. In recent years, Disney has made efforts to diversify its representation. From making protagonists less thin to introducing more princesses of colour, more people are starting to see themselves in Disney characters.
However, Disney still has room for progress and one thing that they've often been critiqued for is how their princesses often have small noses. Meanwhile, their villains tend to be depicted with large noses. The conversation has returned after a selection of new TikToks have gone viral, comparing how Disney princesses look to how Disney villains look.
READ MORE: Disney reveal live-action Moana remake is in the works
Last month (Apr 6), TikTok user gangbanger_0 posted a video in which she compares the noses of Ariel, Moana, Elsa, Anna, Belle, Aurora and Snow White to Jafar, Maleficent, Ursula and various other Disney villains. The video was soundtracked by 'Remember You' from Adventure Time in which Marcelline sings the lyrics: "That must be so confusing for a little girl".
With over 5.3 million views, people were quick to comment. One user wrote: "there's not a single character who looks like me who isn't the villain". Another added: "THIS OMG people never know what i'm talking about when i bring this up".
Elsewhere, @robinreaction posted a viral video in which she asks: "How much nose is a Disney princess allowed to have?"
Robin then shows how the earliest princesses barely had any noses at all and it's only more recently with Moana and Encanto's Mirabel that princesses have more human looking noses.
A person commented: "As a big nosed gal villains having the defined noses impacted me in a bady way for a long time."
Play our Disney quizzes here:
FLO Spill Their Secrets In 'The Tower Of Truth' | PopBuzz Meets